On high resolution or small form factor monitors, it can be hard to see the mouse cursor at its default size. For these situations, and for users with reduced visual acuity, Windows provides an option to increase the cursor size. This guide will cover how to change the size of the mouse pointer in Windows 10.
The mouse pointer size options are located in the Settings app in the "Ease of Access" section. To open the Settings app to the right page, press the Windows key, type "Mouse pointer size" and press enter.
The top scroll bar labelled "Change pointer size" can be dragged left and right to adjust the size of the mouse cursor. The smallest setting on the far left is the default. The pointer will change size as you drag the scroll bar, so you can see the change as you make it.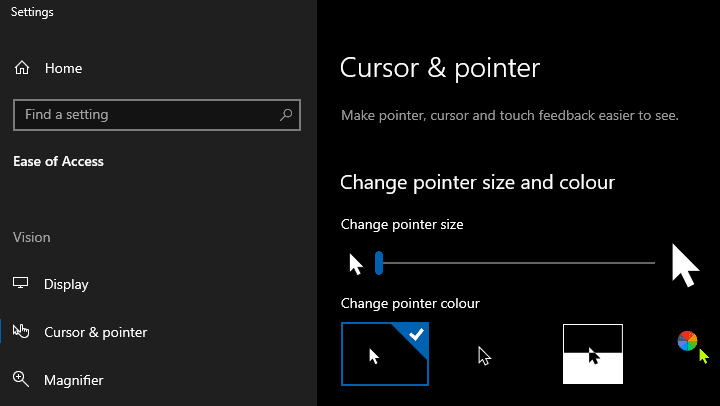 Once you've configured the pointer size to be as you want it, you can just close the Settings app. The change will be instantly applied, and no confirmation is needed.
Tip: Directly below, you can also change the cursor colour and appearance if you want!