The preview pane in Windows 10 can be handy since you can preview your files without having to open them. Along with the Preview Pane feature, you have the Details pane that gives you additional information about your file.
The good news is that both features are easy to enable, and you don't have to follow different steps to access them. Once you enable the feature, it stays on. You won't have to turn it on every time you use your computer.
How to Enable File Explorer's Preview and Details Pane – Windows 10
To open File Explorer, right-click on the Windows Start menu and click on File Explorer. When it's open, click on the View option (it's the last one to the right).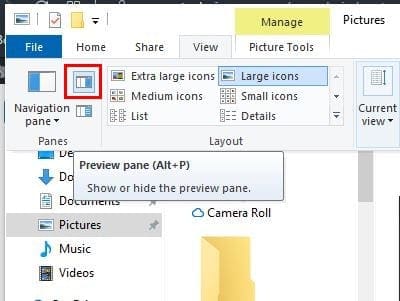 If you hover the cursor over the option, it's let you know that it's the Preview Pane, but it'll also show you the keyboard shortcut to hide or unhide the Preview Pane.
To enable the Details, you just need to click on the option right below the one indicated in the image above. It'll be enabled as soon as you click on it without the need to restart the File Explorer.
Once you enable it, it stays on. It'll show you information such as:
Tags
Rating
Dimensions
Size
Title
Authors
Comments
Camera maker
Camera model
Subject
The keyboard shortcut for the Details Pane is different since the keyboard shortcut for the Preview Pane is Alt + P, while the shortcut for the Details Pane is Alt + Shift + P.
If you ever want to unable to Preview or Details Pane, just follow the steps to enable them and click on the option. It'll be disabled as soon as you click on it.
As long as you're in the View tab if the File Explorer, you can use other preview options. For example, you can choose to preview your files with Extra large icons, Large icons, Medium icons, Small icons, List, and Details.
Conclusion
The Preview Pane is a great way to see your files when the Preview icons are too small. It's also a comfortable feature since you turn it on once and forget about it. Do you find the Preview Pane Useful? Share your thoughts in the comments below.