Sony Vegas is a reliable video editing program used by millions of people worldwide. Many YouTube content creators use it to edit their videos. But the tool may sometimes throw an annoying error saying it failed to create the media file. Follow the steps below to get rid of the error.
Fix: Sony Vegas Couldn't Create the Media File
Reset Data
Hold the CTRL and Shift keys while double-clicking the desktop icon. Then reset all your data and delete application data. Restart the program and check if the error persists.
Update Sony Vegas and Run It as Admin
Running outdated Sony Vegas versions may trigger all sorts of errors. The newest Sony Vegas updates often feature fixes for known bugs, as well as various improvements. Visit Sony Vegas' official website and check if there's a new version available.
After you install the latest updates, make sure to launch Sony Vegas with administrative rights. Right-click on Sony Vegas and select Run as administrator. Check if the program can create media files now.
Create a New User Profile
If your Windows 10 user profile got corrupted, that could explain why certain Sony Vegas features are not working. Create a new user account, and check if the issue is gone.
Go to Settings, select Accounts, and then select Family & other users.
Click on Add someone else to this PC.
Select I don't have this person's sign-in information, and then Add a user without a Microsoft account.
Follow the on-screen steps to create the new account.
Close Background Apps
If other programs are running in the background, close them to ensure they're not interfering with Sony Vegas.
Exit Sony Vegas completely.
Launch the Task Manager, and click on the Processes tab.
Then right-click on the programs you want to close and select End task.
Relaunch Sony Vegas and check if the error is gone.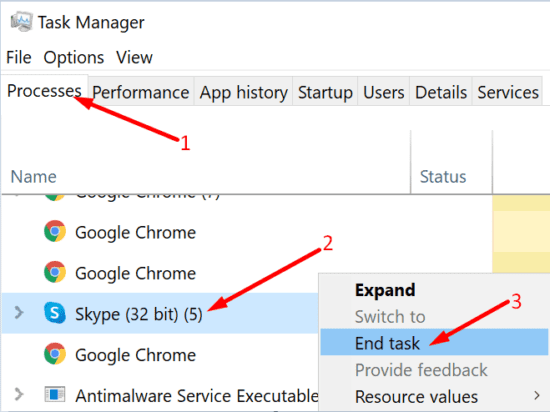 Alternatively, if closing your programs manually takes too much time, you can simply clean boot your computer.
Conclusion
If Sony Vegas could not create the media file, close all background apps and restart the program. Then, launch Sony Vegas as an administrator and create a new user profile. Did you find other solutions to fix this issue? Feel free to share your ideas in the comments below.