Blocking unwanted calls on Skype is always a good idea if you want to enjoy peace of mind when using the service. In this manner, you can avoid spam calls and block people you don't know. Nuisance callers can sometimes be a real pain in the neck. They have this really annoying habit of insisting on reaching you no matter what. If you hate that, follow the instructions in this guide to block unwanted calls.
How to Prevent Unwanted Calls on Skype
Skype has a built-in privacy option that allows you to quickly block unwanted calls. Here's how you can enable it.
Click on More options (the three dots).
Go to Settings and select Account & Profile.
Then select Your account.
Navigate to Manage features, and select Skype Number.
Then enable the option called Allow Skype to block unwanted calls.
Additional Settings
Skype also offers additional privacy settings you can use to control who can call you. If you go to Settings and then click on Calling, you'll see an option there that allows only Skype calls from contacts to ring on your device.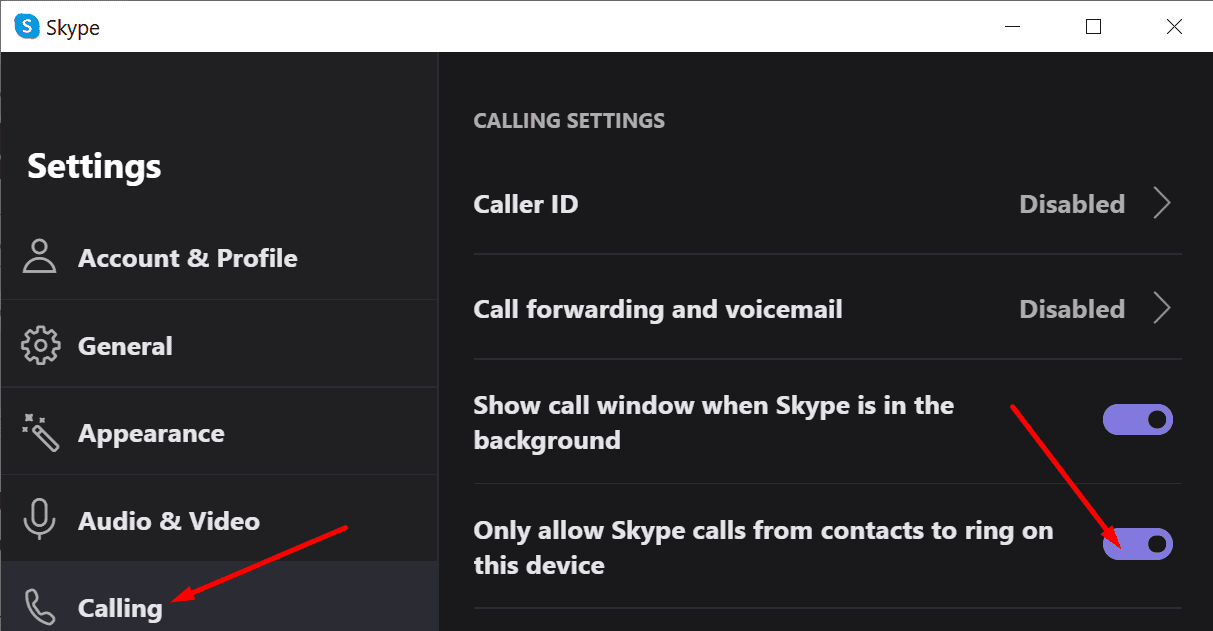 Enable this option, and Skype won't ring when you get calls from people who are not on your Contacts list.
However, keep in mind that this setting does not apply to incoming voice messages or if someone calls you on your Skype Number. In other words, people can still leave you a voice message.
By the way, if you get unwanted calls from an unknown number, you can block the caller from the chat window. Click on the Block + the number link to quickly solve the problem.
Conclusion
If you don't want to be interrupted by unwanted or intrusive Skype calls, you can always enable the 'Allow Skype to block unwanted calls' option.
How do you usually deal with unwanted or spam calls on Skype? Share your thoughts in the comments below.