YouTube may occasionally throw a strange "Too many requests" error. This error indicates that YouTube's servers received too many requests from your computer in a given amount of time. In other words, the service is kindly asking you to stop sending requests. Let's explore what could be causing YouTube error 429 on your machine.
How Do I Get Rid of YouTube Error 429 "Too Many Requests"?
Clear Your Cache and Disable Your Extensions
Some of the extensions you installed on your browser might contain malware. That could explain why your browser is sending a high number of requests to YouTube.
Make sure to clear your browser cache and cookies. Then, go to Extensions and manually toggle off all the extensions. If you notice any strange extensions that you don't remember installing, delete them straight away.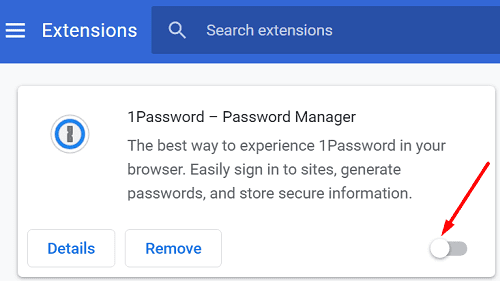 If your browser has a built-in antimalware scanner, use it. For example, if you're using Google Chrome, go to Settings, scroll down to Advanced, and then scroll down again to Clean up computer. Let Chrome scan and remove malware from your computer. Then refresh the browser, relaunch YouTube, and check if error code 429 is still there.
Additionally, make sure to check for updates and install the latest browser version on your machine. Or you can use a different browser.
Scan Your System for Malware
Viruses can change your computer's behavior and force it to run arbitrary code. Use your default antivirus solution and run an in-depth scan. For detailed instructions on how to run a full system scan, go to your antivirus support page. Restart your machine, and check if the issue persists.
Flush Your DNS and Restart Your Router
Make sure to flush your DNS cache. This is a handy method, especially when you have trouble accessing YouTube or other web pages, for that matter.
Additionally, you can also renew your IP address. Press the  Windows and X keys, and select Command Prompt (admin). Then run the following commands one by one, hitting Enter after each command:
ipconfig /release
ipconfig /renew
Don't forget to restart your router as well. Alternatively, you can also unplug your network devices. Leave them unplugged for one minute to get rid of flea power. If the error persists, switch to a different connection, such as a mobile hotspot, and check if you notice any improvements.
Conclusion
Error code 429 indicates that YouTube received too many requests from your computer and is kindly asking you to stop. To get rid of this error, clear your browser cache and disable your extensions. Additionally, run an antivirus scan, renew your IP address, flush your DNS, and restart your router. You can also switch to a different connection.
Did these solutions help you fix the problem? Feel free to share your feedback in the comments below.