GoToMeeting is a versatile video conferencing tool that works on all platforms. It comes with an intuitive, uncluttered interface. It offers you all the features you need to host or attend online meetings. Unfortunately, GoToMeeting may sometimes stop working or throw various error codes on the screen. Let's dive in and explore how you can fix some of the most frequent GoToMeeting errors.
How to Troubleshoot GoToMeeting Errors
Error Code 12029, "Could Not Connect"
Error code 12029 and the error message "Could not connect" indicate that GoToMeeting could not connect to the Internet.
Clear Your Browser Cache and Reset Your Connection
To clear your browsing cache:
Click on your browser menu.
Select History.
Then click on Clear browsing data.
Select the time range and check the cache and cookies checkboxes.
Hit the Clear data button.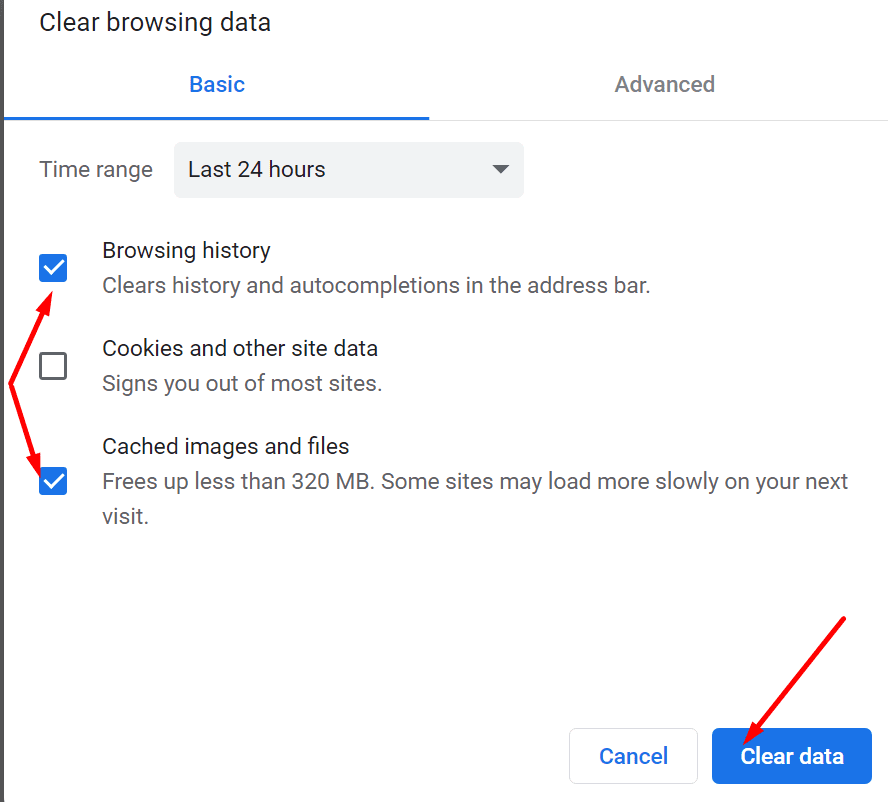 To reset your settings:
Type Internet options in the Windows search bar. Press Enter.
Click on the Advanced tab.
Hit the Reset button under Reset Internet Settings.
Disable Your Antivirus and Firewall
Your antivirus and firewall may prevent GoToMeeting from connecting to the Internet. As a first solution, whitelist the program in your antivirus and firewall settings. In Addition, Open your firewall software and allow LMIIgnition.exe to access the Internet.
The steps to follow are different for each antivirus and firewall, so check your tool's support page for further instructions. If the problem persists, turn off your security software, launch GoToMeeting and check the results.
Reinstall GoToMeeting
Launch the Control Panel and click on Programs.
Then go to Programs and Features and select Uninstall a program.
Select GoToMeeting and hit the Uninstall option.
Restart your computer. Download and reinstall the tool.
Errors 12031 and 12157
These errors indicate your browser could not establish a stable connection to GoToMeeting's servers.
Go to Internet Options and click again on the Advanced tab.
Then navigate to Security and check the boxes next to Use TLS 1.0, Use TLS 1.1, and Use TLS 1.2
Save the changes and restart GoToMeeting. If the issue persists, try a different browser.
Error 12007
This error usually occurs when starting or joining a session, and it's caused by network security issues. To troubleshoot it, go to your firewall settings and whitelist GoToMeeting. Additionally, uninstall the program and reinstall it via MSI with admin rights. For more information on the steps to follow, visit GoToMeeting's support page.
Error 12002
This error usually appears on the screen when users try to start a new meeting. To bypass it, disable your browser extensions and clear the browsing cache. Adblockers and privacy extensions may sometimes trigger this error code. If disabling your extensions and clearing the cache did not work, switch to a different browser and check if you can launch the meeting.
An Error Occurred During Transcoding
GoToMeeting throws this error message when it fails to convert your meeting recording to a different video format. To troubleshoot this issue, cancel the conversion. After relaunching the process but, this time, select a different format. Cancel the second conversion process and switch back to the problematic format. Check if you can convert your recording now. If the problem persists, exit the converter and relaunch it.
Conclusion
GoToMeeting may sometimes throw various errors when you try to join a meeting. Or, start one yourself. Clearing your browser cache, reinstalling the program, and resetting your network settings should help you fix many of these errors. Did you encounter any particular GoToMeeting errors we failed to cover in this guide? Tell us more about your experience in the comments below.