If you have a file that is sensitive to changes, you can force Excel 2007 to prompt the user to open as Read Only whenever they attempt to open the file. Here's how to enable this setting.
1. In Excel, click the Microsoft Office Button (2007) or File (2010) and click Save As.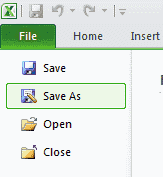 2. Click Tools > General Options at the bottom of the window.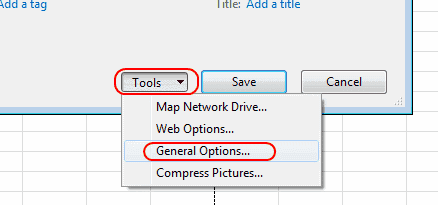 3. Click the box for Read-only recommended.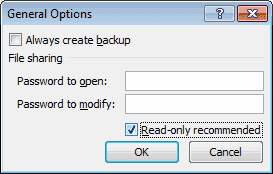 4. Click OK.
5. Click Save.
6. If prompted, click Yes to update the file with the read-only setting.