Are you eager to find out what to dial to see if your phone is hacked? You've come to the right place. Keep reading!
Smartphone operating systems support various short codes for debugging and diagnostic of device issues. You can also use some of these short code combinations to know if someone is tapping or hacking your phone number.
Dialing any of these codes is the most straightforward and effortless method to learn if you're a victim of tapping or phone number hijacking.
What to Dial to See if Your Phone Is Hacked?
You can dial some preconfigured codes from your smartphone or feature phone to take precautions against hacking. The experts call these Man Machine Interface (MMI) codes.
These codes aren't available out of the box with the mobile phone you buy. Only mobile phone technicians and software debuggers use such codes.
Since using MMI codes are effortless, and there's no harm if you use it the right way, you'll find many such secret codes for Android and iOS on the internet.
But, be cautious before using such codes as some might force reset, shut down, permanently lock, or erase the device.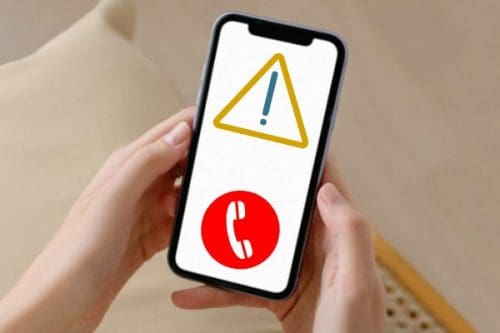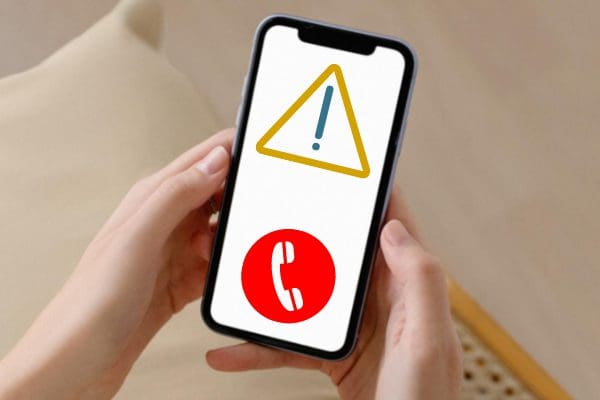 Most of these codes don't require any internet, Bluetooth, or cellular network to execute. However, the special ones that help you see if your phone is hacked, require an active cellular network.
The rationale behind dialing these MMI codes to see if your phone is hacked is to locate and remove call forwarding, phone tapping, call diversion, IMEI number hacking, etc.
When the hackers are unable to hack the whole device or need access to OTPs and authentication calls, they hack your phone number.
This hack is quite easy. By controlling your phone physically or remotely, hackers activate call forwarding without your knowledge.
Now, all OTPs and two-factor authentication calls go directly to the hacker instead of you. That's not all! They can also receive calls made to you by colleagues, friends, or family members.
To only misguide them, make them pay on your behalf, and simply cause damage to your professional or personal life.
Code to Check if Android Is Hacked
You can use the below-mentioned codes to test if your smartphone has been hacked or not:
1. Unconditional Call Forwarding Code
Hackers love to use redirection tactics to route voice calls, texts, video calls, fax, etc., to their devices. However, such calls and texts show up on the monthly bill.
As a workaround, hackers now started using a call diversion system. But, you can stay one step ahead of the hacker by dialing this number to trace diversion calls:
*#21#
Dialing the above number will reveal the current status of the call diversion. If there is any diversion, the code will also show the target device or number.
2. Conditional Forwarding Code
Sometimes, hackers activate the call-diverting feature on your device remotely. Then, when you're busy and not answering your phone calls, the incoming call goes to a destination that the hacker configured. Dial this MMI code to find out if you're a victim of call diverting scam:
*#61#
If you see the feature is active, dial ##61# to deactivate all.
3. IMEI Code
International Mobile Equipment Identity code (IMEI) is just like the computer's MAC address. It proves that the mobile phone is legitimate and can be traced by the government and other competent authorities.
Sometimes, hackers can spoof the IMEI to trap you. Dial the following Unstructured Supplementary Service Data (USSD) code to discover if someone has tampered with the original IMEI or not:
*#06#
4. Utility Netmonitor Code
This code is particularly helpful to identify if you've been a victim of SIM cloning. If you suspect such incidents, dial the below-mentioned USSD code:
*#*#197328640#*#* or *#*#4636#*#*
On the menu that appears, select UMTS Cell Environment and then choose UMTS RR info. There, you should find the Cell ID. Note that down.
Now go back to the main menu and tap MM info. Select Serving PLMN to retrieve the Local Area Code (LAC) numbers.
Now visit mobile tower location websites like OpenCellid to locate the functional cell tower of the device. If there is no SIM hijacking, then the location will be somewhere nearby your current location.
5. All Forwarding Settings
If you want to find and delete all types of call forwarding settings, dial the below number:
*#002#
Whether conditional or unconditional, all call forwarding commands will show up. To cancel any of the active forwarding commands, dial ##002# from your phone number.
6. SIM Card Update Date
The SIM card update date is when you get a new SIM or replace a lost or damaged SIM. When hackers hijack your SIM and issue a new one from the carrier or clone your SIM, the carrier changes this information on their database.
To find out if someone has updated your SIM card without informing you, dial this code:
*#062#
If you find a date that you remember, then no issues. However, if the date is mysterious, then you need to contact the mobile network service provider immediately.
7. All Call Forwarding Details
If you've already been hacked and lost data or money and need to contact the local authorities, then the following code will come in handy:
*#21#
Dial this MMI code to find the few most recent phone numbers where your phone calls were diverted. If the subsequent damages to your data or asset happened due to call diversion, then you can report these numbers.
8. Code to Track GPS Spoofing
Advanced hackers can use the GPS spoofing technique to hack your smartphone. You can find proof of such activities by dialing this short code:
*#*#1472365#*#* or *#3214789650#
9. Camera Hardware Checking Code
If you suspect someone is spying on you using the camera of your Android phone, then you can dial this MMI code:
*#*#34971539#*#*
Among other hardware information, the code revealed the latest time when the device used the camera. If you don't recognize the date and time, hackers have likely entered your phone.
You must take appropriate measures to disable the hacking attack or cover the camera with opaque tape or paper to protect your privacy.
You can show the exit door to the hacker by factory resetting your Android device.
Code to Check if iPhone Is Hacked
Most of the above MMI codes will also work on your iPhone or iPad (with cellular network) devices. However, for the network monitoring MMI code, you can try this one:
10. Utility Netmonitor Code for iOS
Use the dialer app to dial the following short code on iPad that support a cellular network or iPhone:
*3001#12345#*
The USSD code will reveal various network parameters like Radio Access Technology (RAT), Over-the-Air Text (OTA Msg), Service Cell Info, Random Access Channel (RACH) attempts, and so on.
Any anomalous reading in these parameters will indicate that the phone has been hacked.
What to Dial to See if Your Phone Is Hacked: Final Words
So far, you've discovered the codes to dial to see if your phone is hacked. Give the codes a try, and leave comments below about your experience.
To protect your personal and sensitive data from falling into bad actors, you must also find out other ways to spot hacks. Check out this "How to Know If Your Phone Is Hacked," to find everything about hacking attempts.
Further, read this article to learn how to remove a hacker from your phone, if you see any hacking attempts on your smartphone.