Learn how to turn Native Code Debugging on or off in Microsoft Visual Studio using these steps.
C# and VB.net Projects
With your project open, select the "Project" tab, then choose "appname Properties…".
Select "Debug" on the left pane.
Check the "Enable native code debugging" box to enable it. Uncheck it to disable it.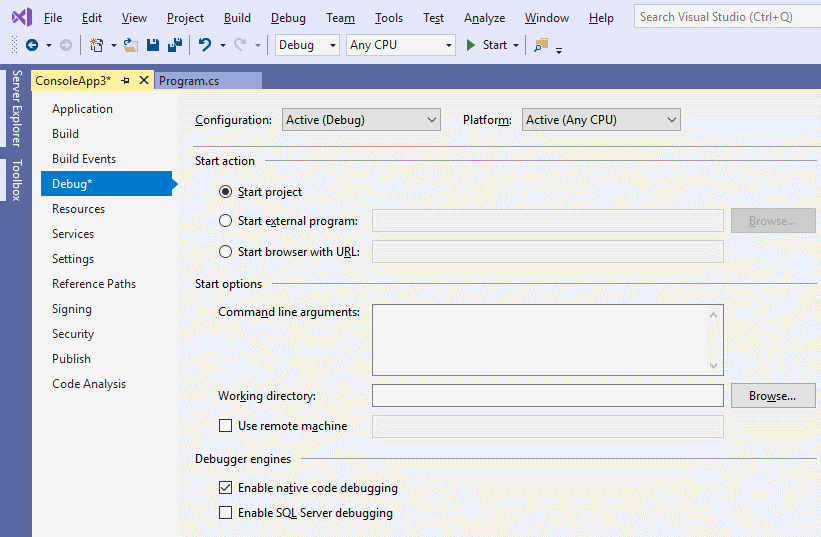 C++ Projects
With your project open, select
With your project open, select the "Project" tab, then choose "appname Properties…".
Select "Debugging" on the left pane.
Set the "Debugger Type" setting as desired to one of the following:

Native Only
Managed Only
Mixed
Auto
Script
GPU Only