Wireless headphones and earbuds were one of the biggest consumer tech trends in 2022, and it's great to see the public develop more interest in higher-quality listening. There are a lot of options on the market, so it can be tricky finding a product that suits you.
Wireless headphones can be expensive depending on their functionality and quality, so purchasing a pair that feels comfortable for you is important. This post will outline the eight best wireless headphones in different categories, ranging from the best budget picks to ones that can satisfy your specific needs.
Related Reading:
8 Best Wireless Headphones
1. Best Overall: Sony WH-1000XM5
The Sony WH-1000XM5 isn't a particularly cheap choice but combines aesthetics, quality, and functionality exceptionally well. If you're looking for noise cancellation, these are one of the best wireless headphones you can purchase with its Auto NC Optimizer. This technology blocks many high and mid frequencies like airplane noise and background chatter.
What makes this our best overall choice is its combination of functionality (30 hours of battery life, comfort, and multipoint connection), quality (great microphone quality and adaptive sound control), and aesthetics. It costs $398 new, which isn't cheap at all. But these last an extremely long time, and you can find them used but in excellent condition for pretty cheap.
2. Best Aesthetic: AirPods Max
The AirPods Max might be a controversial choice considering there have been some complaints about its construction. Still, many unanimously agree that Apple produced another design masterclass with these wireless headphones. They were the sole reason why wireless overhead headphones became a trend in 2022 and a big contributor to this new wave of audiophiles.
For an entry-level audiophile who cares a lot about aesthetics, you can't go wrong with the AirPods Max. They might not sound as good as other choices on this list and might have a few problems with construction and comfort, but they're an attention grabber and serviceable for listening to music. They cost quite a bit at $549, but Apple products are known for their price tag and minimalist design.
3. Best Budget: Audio-Technica ATH-M20xBT
Audio-Technica is a well-known brand for providing consumers with quality products at a relatively affordable price. The Audio-Technica ATH-M20xBT is an amazing entry-level option for those looking to explore the wireless headphone industry, as it only costs $79 brand new. The headphones' cushioning looks quite clunky and awkward, giving the pair a larger feel compared to more sleek options.
Also, you shouldn't expect any amazing noise-canceling technology or sound control for the price, but these are a solid pair for starters. What's extremely attractive about the Audio-Technica ATH-M20xBT is that you get up to 60 hours of battery life per charge. For that alone, we recommend this pair for those on a budget.
4. Best For Work: Audio-Technica ATH-M50xBT2
Next in line is Audio-Technica's ATH-M50xBT2 pair of wireless headphones. What makes these some of the best wireless headphones for work-related use is that they can comfortably rest on your head. Although the cheaper pair (the ATH-M20xBT) can look a little clunky with its cushioning, this pair uses a more slim and narrow construction. You could wear these for hours and not feel irritated at all.
You get 40 hours of battery life on a single charge, which is plenty of time for calls, meetings, and general use. Although this pair of headphones is good for work, it has excellent audio clarity and deep bass for a fuller sound. These come in at $199.99, so quite a bit more pricey than the budget alternative above, but a great investment nonetheless.
5. Best For Gaming: SteelSeries Arctis Nova Pro
Audio is just as important when gaming as having a high-definition gameplay experience. That's why the SteelSeries Arctic Nova Pro has 360-degree spatial audio, pro-grade parametric EQ, and active noise cancellation. These features allow you to tailor your gaming experience so you can hear each piece of critical information related to your game – reloads, footsteps, and action abilities. We all know that cords can become a pain when playing games – they inevitably tangle up and get in the way of your keyboard or other pieces of your setup.
That's why the Infinity Power System allows you to instantly switch between two different battery packs, so you can charge one while using the other. Its microphone piece provides great vocal clarity so you can communicate with teammates clearly, even in stressful moments. This is our pick for the best wireless headphones for gaming due to their amazing features and quality. At $349, it's not cheap but certainly worth the investment for hardcore gamers.
6. Best For Budget Gaming: Logitech G535 LIGHTSPEED
Creating the perfect gaming setup can be expensive. While the SteelSeries Arctic Nova Pro above provides excellent quality, it's pricey at $349. The Logitech G535 LIGHTSPEED, however, is one of the best wireless headphones for budget gaming at only $132. It has a unique boxy construction for the gamer aesthetic, with pops of color in the band. This headset is only compatible with desktops and laptops, as it requires a USB connector if you want to use it.
Logitech is a world-renowned company for consumer tech products, so you can feel at ease knowing that you're getting a quality product. In terms of features, the Logitech G535 LIGHTSPEED has a cool Flip To Mute function, where you flip your mic up for an automatic mute. For the price, it's got good-quality audio and a great mic for all gaming moments.
7. Best In-Ears: AirPods Pro 2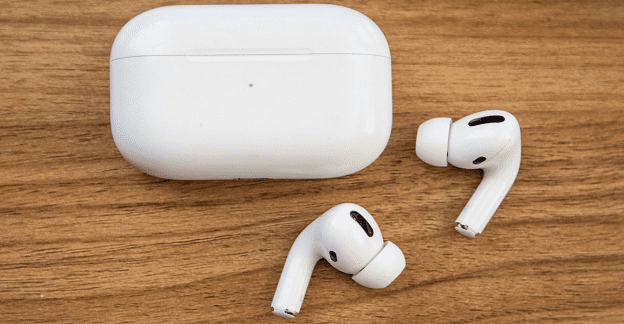 Sometimes, you need something more conspicuous and portable. It can be a pain carrying around your wireless headphones unless you have a bag, so a pair of in-ears are perfect for everyday commuting and traveling. The AirPods Pro 2 came with significant improvements in spatial audio and Active Noice Cancellation, so you get more bang for your buck if you decide to spend $249 on it.
There are cheaper in-ear options on the market, and although Apple didn't invent wireless in-ear earphones, it popularized them. The AirPods are one of Apple's greatest inventions, and the AirPods Pro 2 are the best you can get in the lineup right now. One pair of these is bound to last you years (I still have my original AirPods from 2016), so your initial investment won't seem too much. The AirPods Pro 2 is a great companion.
8. Best For Everyday Use: Bose Noise Cancelling Headphones 700
Bose is a company that, even if you're not a certified audiophile, you know, provides consumers with high-quality products. The brand has prestige and recognition in the audio space that few match. The Bose Noice Canceling Headphones 700 is simple – a collection of Bose's strengths. You get 11 different levels of noise cancellation for various scenarios, excellent voice pickup for calls, and of course, the trademark Bose sound quality.
Crisp details, thumping bass, and a clear tone throughout. These are the best wireless headphones for everyday use because they're comfortable, have amazing sound quality, and can be used in many different situations. The one thing about this product is that it lacks extended battery life – you only get 20 hours per charge. At $379, it would be nice to have a longer battery life to enjoy excellent sound quality, but it's still a great product.
Conclusion
Our list of the best wireless headphones provides you with our favorite picks for different uses and needs. If you don't have a pair or are looking for a new pair, then you can refer to this list to see what you should get. We all need a good pair of headphones to enjoy great-quality sound, and there's something for everyone. Which one are you thinking of getting? Let us know in the comments.