In longer documents, breaking text up into chapters or sections is almost a given. In a physical document, skipping ahead or back is easy – that's not so much the case in computer documents. That doesn't mean it's impossible though – in fact, in Google Docs, it's quite easy.
Linking from one spot in your document to another place in it can be done with just a few clicks.
Set your bookmark
The first step to link to a certain segment in your text is to set a bookmark within your existing text. You can do this by clicking on the point of your text you want to link to. Next, click the Insert button in the top menu, and go down to Bookmark.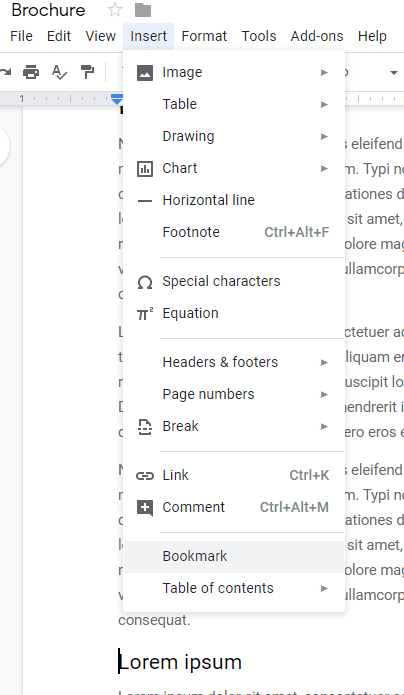 A small blue bookmark symbol will appear on the left of your text. With that, you're ready to link to that section of text.
Set the link
In order to link to the bookmark we just set, go to the piece of text that is supposed to link to it. Mark the entire section that you want to be part of the hyperlink, whether that is a word or an entire sentence, then right-click on it. Select Link from the menu.
A new field will appear and let you pick what you want to link to. Here, you can pick from either headings or bookmarks (or external URLs). Click on Bookmarks to reveal a list of the ones you've set.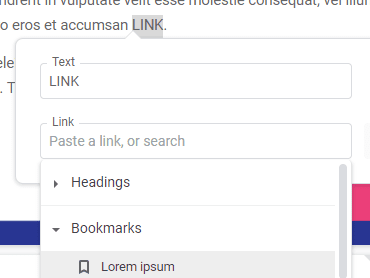 Simply pick the right one, and then click the blue Apply button. Your link is set, and clicking on it will take you straight to the bookmark you set!