If you're on LinkedIn and you add someone to your network, you are automatically set to follow them. Following someone means that anything they post, like, or comment on appears in your LinkedIn feed. If you don't want to see posts and alerts from someone anymore, you could remove them from your connections. Removing a connection to someone though, reduces the size of your network, making it harder to connect with other people in your industry. Instead, you can just unfollow them, you'll still stay connected, but you won't see their posts in your feed anymore.
There are two ways to unfollow someone, you can do so from their page, or by going into your connections list.
Unfollowing One Person
To unfollow a person from their page, you need to first open their page. You can do this by clicking on their name at the top of a post of their in your feed. Alternatively, you can search for their name in the search bar at the top of the page or find them in your list of connections.
Once you're on the page of the person you want to unfollow, click the "More…" button near their profile picture. Next, you just need to click or tap "Unfollow" from the menu. On the desktop, you will instantly unfollow the person with no further checks.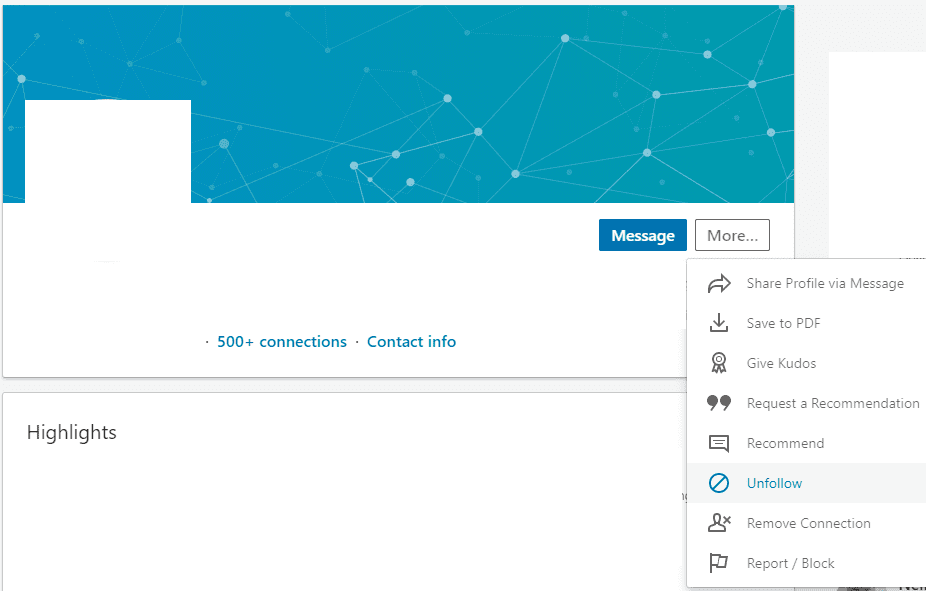 In the LinkedIn mobile app, a confirmation box will appear, in which you'll need to click "Unfollow" to complete the process.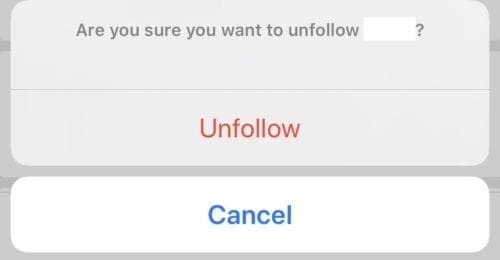 Unfollowing multiple people
If you want to unfollow multiple people, then going to each of their pages separately to do so can be a pain. Thankfully for desktop users, there is a full list of everyone that you follow, from which you can unfollow them directly. Unfortunately for mobile users, this feature is not present in the LinkedIn mobile app, so you'll either need to do it on the desktop or go through everyone's pages.
Desktop users can access the list of everyone that they follow by clicking on "My Network" in the top bar, then selecting "People I Follow" in the left column.

By default, this page will show only people that you follow but have not connected with. To view the list of everyone you follow, click the "X" on the right in the filter bar. This is because an "Out-of-Network" filter is applied that limits your view to only people that are not in your network. Disabling the filter will display the list of everyone you follow.
Under each name will be a box labelled "Following", to unfollow anyone on that list just click that box and they will be immediately unfollowed. Once someone has been unfollowed, the label in the box will change to say "Follow".
Tip: If only a few connections load and you can't scroll through your other connections once you've disabled the filter, try refreshing the page, it should fix the issue.