When you launch a game on your Windows computer, you may sometimes get a message that reads: "You'll need a new app to open this ms-gamingoverlay link." The same message may pop up when you're trying to use the Game Bar. Unfortunately, restarting your machine doesn't always solve the problem. Let's see what else you can do to get rid of this annoying pop-up.
How to Remove MS Gaming Overlay Link Pop-ups
Force-Stop the Game Bar
Launch the Task Manager.
Click on the Processes tab.
Right-click on the Game Bar.
Select End task.
Check if you're still getting the same error.
Disable Game Bar Recording
Navigate to Settings.
Click on Gaming.
Then, select the Game Bar option.
Disable the option that reads Record game clips, screenshots, and broadcast using Game bar.
If you're using Windows 11, navigate to Settings → Gaming → Captures and disable all recording options.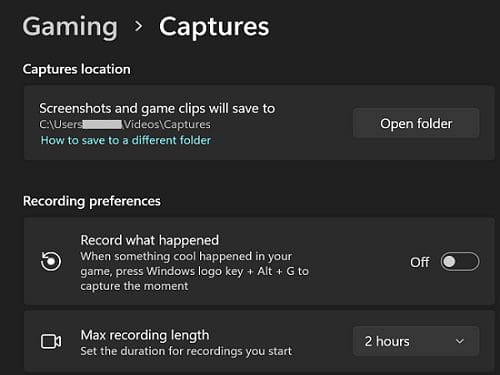 Uninstall or Reinstall Discord
If you have Discord installed, try uninstalling the app and checking if this solution solves the problem.
Go to Control Panel.
Click on Uninstall a program.
Select Discord.
Hit the Uninstall button.
Restart your computer, and check the results.
If you use Discord regularly, you can install a fresh app copy. Hopefully, reinstalling the app solves the problem.
Repair and Reset the Microsoft Store App
Try resetting the Microsoft Store app and check if you notice any improvements.
Navigate to Settings.
Click on Apps.
Then, go to Apps and features.
Locate the Microsoft Store app and click on More options (the three dots).
Click on Advanced options.
First, use the Repair button.
If the problem persists, select the Reset option.
Conclusion
To get rid of the annoying ms-gamingoverlay link pop-ups, force-stop the Game Bar. Additionally, disable Game Bar recording and uninstall Discord. If the issue persists, repair and reset the Microsoft Store App.
Hit the comments below and let us know if these solutions helped you eliminate the ms-gamingoverlay link pop-ups.