Many Dropbox users complained they sometimes can't get the Dropbox homepage to load. This means they can't log in to their user accounts and share files and folders. Oftentimes, the screen remains blank. Let's explore what you can do if Dropbox won't open in your browser.
Why Won't Dropbox Load in My Browser?
⇒ Quick Notes:
Before diving into any troubleshooting steps, check the Dropbox system status. Maybe Dropbox's servers are down. If this is the case, all you can is wait until Dropbox fixes the issue.
Don't forget to restart your router and check your network connection.
Try Incognito Mode or a Different Browser
Enabling incognito mode or switching to a different browser may help you quickly work your way around this issue. To launch a new browser tab, click on your browser's menu and select New incognito window or private browsing. Check if you can access your Dropbox account in Incognito Mode.
If the problem persists, switch to a different browser. Dropbox supports the following browsers: Chrome, Firefox, Microsoft Edge, and Safari.
Clear Your Cache and Update Your Browser
Your browser cache may sometimes interfere with the web pages you're visiting. The same is valid for your extensions. If Dropbox loads perfectly fine in Incognito Mode, clear your browser cache, disable your extensions and check the results.
To clear your cache, click on your browser's menu and select History. Then go to Clear browsing data and clear your cache and cookies.
To disable your extensions, click again on the menu, select Extensions (or More tools → Extensions), and manually toggle off all the extensions one by one.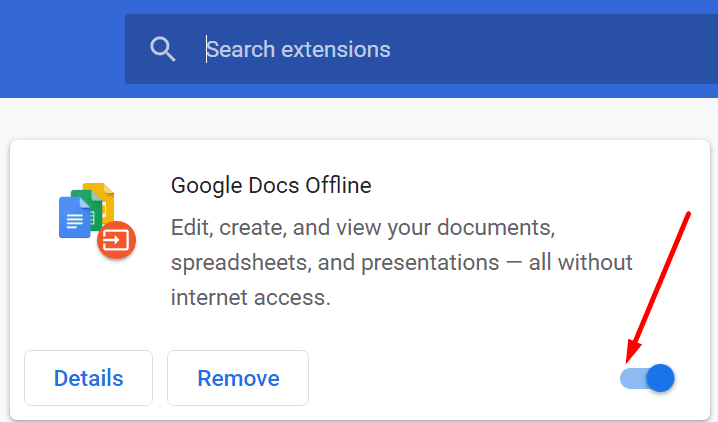 After that, check for updates and install the newest browser version on your computer. If the problem persists, this indicates there might be something else blocking the connection. So, if it's not your browser, maybe it's your antivirus or firewall.
Disable Your Antivirus, Firewall, and VPN
Disable your security software (antivirus and firewall), as well as privacy programs (VPN or IP hiding software), and check if you can access Dropbox. You can re-enable your security and privacy tools after you log in to Dropbox.
If this method works for you, go to your antivirus and firewall settings and whitelist Dropbox. For specific step-by-step instructions, visit your antivirus and firewall support pages. Make sure to add dropbox.com to the list of approved websites.
Make Sure System Time is Correct
Your computer may fail to establish a stable connection to Dropbox due to incorrect time settings. This is because your device needs to compare your system's date to Dropbox's SSL certificate. If your system time is outside of Dropbox's SSL certificate expiration date, you won't be able to access the platform.
The solution is to tweak your settings to automatically allow your computer to set your date and time settings.
On Windows 10, go to Settings, select Time and Language and toggle on the two options that allow your computer to set the time and time zone automatically.
On Mac, click on your Apple menu, go to System Preferences, and select Date & Time. Go to Date & Time, and select Set date and time automatically. Then go to Time Zone and select Set time zone automatically using current location.
Conclusion
If Dropox.com won't load, update your browser, clear the cache, disable all the extensions and launch a new Incognito tab. Then ensure your date and time settings are correct. Additionally, go to your antivirus and firewall settings, and add dropbox.com to the list of approved websites. If nothing works, then most likely Dropbox is down.
Do you often experience Dropbox issues? Use the comments below and list three frequently encountered glitches.