Most Chromebooks feature excellent battery life. As a matter of fact, ChromeOS laptops don't have a built-in battery saver simply because they don't need one. But if you're on the go and you need to use your Chromebook for more than 8 or 10 hours, you may run out of battery power at some point. If there's no power outlet around, you can use a portable charger to keep your laptop alive.
Charging Your Chromebook with a Portable Charger
Check the Input Charging Speed
Before buying a portable charger, check the input charging speed that your Chromebook supports. The information is available on the bottom cover of your laptop. Most ChromeOS devices support 30W or 45W, but other models may support a different charging speed. Newer models support 65W.
Will the Portable Charger Steal Charge from My Chromebook?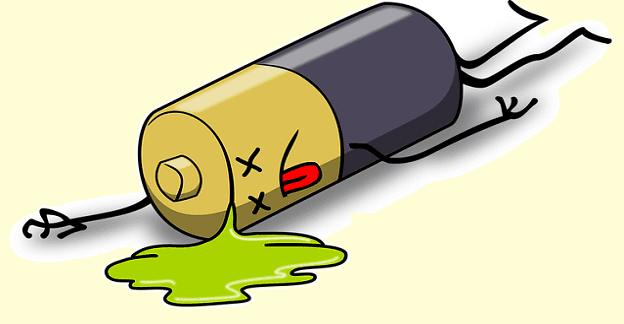 Many Chromebook users are reluctant to use portable chargers, fearing the charger could actually steal charge from the laptop. Well, if you're charging your laptop long enough, your power bank will begin to "recharge" off of your Chromebook.
When you connect a portable charger to your Chromebook, the two devices assess each other's capabilities. Then, they negotiate for the power they need. Simply put, your Chromebook will "talk" to your portable charger and then decide who should charge who.
If your Chromebook is running low on battery, it will refuse large power requests. Your portable charger will also limit its charging requests when talking to a laptop. So, there's really nothing to worry about. But if you want to be absolutely sure, simply unplug your portable charger when your Chromebook battery has reached 80 or 90 percent.
How Long Does It Take for a Chromebook to Charge with a Portable Charger?
Charge time depends on your portable charger's capabilities. For example, if your portable charger outputs less than 30W of power, you'll still be able to charge your Chromebook but very slowly. Additionally, you'll also get a "Low-Powered Charger" notification.
Keep in mind that Chromebooks require 30W of power to charge efficiently. Your Chromebook usually needs around three to four hours to charge from less than 10 percent to 90 percent using a portable charger. Of course, you can still use power banks with a lower output, but your laptop won't charge at its max speed.
Best Portable Chargers for Chromebook
Techsmarter 26800mAh 30W Power Bank
This portable charger is compatible with all USB and USB-C smartphones and laptops.
You can charge your Chromebook two times.
Jump from zero battery to 90 percent in under four hours.
⇒ Get this awesome power bank from Amazon.
Cellet Slim Power Bank for Chromebook, 10000mAH
Get this portable charger if you're looking for a slim power bank that doesn't take up much space.
The charger has a sleek and stylish design.
The package includes three different types of cables (USB standard, Micro and Type-C).
You can charge multiple devices at the same time. However, we don't recommend connecting other devices while charging your Chromebook for the best possible performance.
⇒ Get this amazing power bank from Amazon.
Techsmarter 30000mAH Rugged and Waterproof 45W Power Bank
This USB-C portable charger is perfect for outdoor activities. It's waterproof, dustproof, and shockproof. If you think of yourself as clumsy and you often drop things, go for this charger.
You can charge up to four devices simultaneously.
If you use it only for charging your Chromebook, you can charge your laptop up to three times.
⇒ Get this incredible power bank from Amazon.
Baseus USB-C Portable Charger: 20000mAh, 65W, Fast Charging
This power bank can quickly charge your Chromebook and fast charge your phone. It's one of the quickest portable chargers out there.
It sports a LED display for power, voltage, and current-related info.
It's not the lightest power bank; it feels quite heavy.
You can fully recharge the power bank in 2 hours.
It comes with two standard USB outputs, one USB-C port, and one micro input port.
⇒ Get this amazing power bank from Amazon.
Conclusion
If your Chromebook is running low on battery, you can use a power bank to charge it. Charge time varies depending on your portable charger's capabilities. Most ChromeOS devices support a charging speed of 30W to 45W, with some models supporting up to 65W. Check your laptop's specs for more information. When your Chromebook's battery has reached 80 or 90 percent, disconnect the portable charger to prevent it from stealing charge from your laptop.
Have you found an excellent value for a money power bank to charge your Chromebook with when you're traveling? Let us know in the comments below.