Free up some memory and uninstall apps from your Samsung Galaxy S7 smartphone. There are two ways you can uninstall apps. Just follow this tutorial.
Option 1 – From Settings
Select "Apps" > "Settings".
Select "Device".
Select "Applications"
Choose "Application manager".
Tap the application you wish to remove.
Select Uninstall. Only downloaded apps will have the option to uninstall.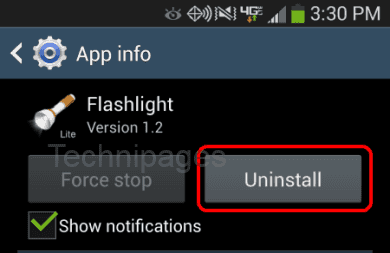 Apps that are pre-installed will offer the ability to disable the app. Selecting "Disable" won't uninstall the app, but will prevent it from running at startup and from appearing on the app menu.
Option 2 – From Launcher
Select Apps.
Tap "Edit".
Select "Uninstall" or "Disable".
This post applies to the SM-G930F, SM-G935F (Edge) models of the Samsung Galaxy S7 smartphone.