Your Samsung Galaxy S10 is shiny and full of awesome. I am quite jealous of you. Although my J7 Refine works well enough, I have held and played with the S10. It is just so much… MORE. The screen and display are absolutely gorgeous. The phone casing is sleek and the speed at which it does things makes my phone seem like a flip from the early 2000s. Don't even get me started on photo quality! The photos you take are just stunning. I am sure that there are times you want to transfer those works of art from your S10 to your computer.
Whether you are using a Mac or Windows machine, connecting your S10 and transferring audio, video and photo files is not difficult at all. Pinky promise! Let's dive in and get started!
How to Connect the Galaxy S10 to Windows PC
The first thing you need to do is connect your data cable to your phone and any available USB port on your laptop or computer. As soon as you do, a message may pop up on your phone's screen asking if you want to allow access to your phone's data. You will need to tap the "Allow" button to continue.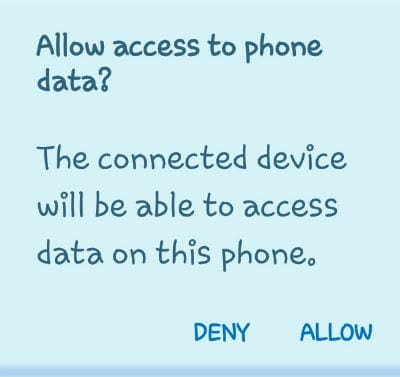 The next thing you will see is a little box at the top of your phone that says "USB for File Transfer. Tap for Other Options."
Tap on that box to open up the various options. You will now be allowed to choose from "Transfer Files," and a few other things. Most of the time, you are going to use that top "Transfer Files" option, so go ahead and tap it now.
A box will now open on your laptop or monitor that looks like the below image. Personally, I normally first select "Open Device to View Files". I want to see what all is on my phone prior to deciding what to do with it. However, if you simply want to transfer all of your photos (or other files) to your computer, choose the top option: "Import Photos and Videos".
The computer will begin searching for all photos and videos on your phone.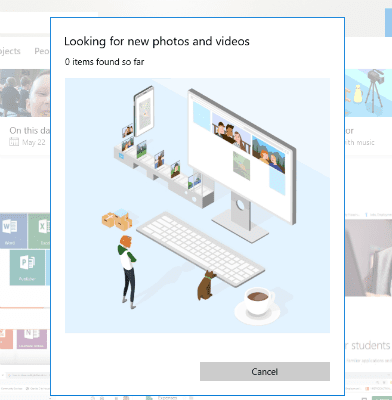 If you have a lot of them like I do, this could take a moment to complete. Once it is done, all of the files found will automatically be selected for transfer. You can scroll through and uncheck anything you do not wish to send to your computer, such as Facebook memes you may have saved. Once you are done making your selections, I recommend tapping on the "Import Options" button before doing anything else.
This will open up a box that allows you to make some important choices. First, you need to choose where you wish to save your images and files. Next, you can decide how you wish to group the items. Last – and most important – it will ask if you wish to delete the files and photos from your phone once they have transferred to the computer. That is a personal choice, obviously, so I will not tell you whether or not to check that box. Your S10 has a ton of space, so you don't necessarily have to delete them from the phone unless you want to.
Once your selections have been made, click "Done" and then at the bottom of the import screen, click the blue "Import Selected" button. All of your stuff has now automatically been saved to your laptop or PC!
---
How to Connect a Galaxy S10 to Mac and Transfer Photos
Download Android File Transfer to your Mac.
If this is your first time using Android File Transfer, you will need to navigate to it and then open it. After you have used it once, it will open on its own each time you connect your S10 to the machine. Go ahead and connect your Galaxy S10 once the program is open (first time users).
Swipe down from the top of your S10 and tap on the USB icon. Choose "File Transfer" and then hit "Just Once" or "OK". Sometimes, it may then ask you if you wish to "Get Started".
Now, the Android File Transfer program will open its window, showing all of the data on your Galaxy S10. Click on the various arrows to the left of each item found to open its folder. Find the files you need and select them – either one at a time or in a group if you know how. Hold your cursor on them and drag them right into the folder on your Mac you wish them to be placed and drop them there. That is all there is to it!
What other questions do you have about your Samsung Galaxy S10? I am a research nerd and will do everything I can to find you the answers.
Happy file transferring!