Delivering a presentation in front of an important audience before a major business decision is taken can be quite stressful. Add on top of that a PowerPoint presentation that keeps on going back to the first slide and headaches are guaranteed.
Hopefully, this guide will save the day and correct this unexpected PowerPoint behavior on Windows 10 and Mac.
Troubleshooting PowerPoint Jumping to the First Slide on PC
Solutions for Windows 10
Install the latest Office updates to make sure you're running the newest PowerPoint version.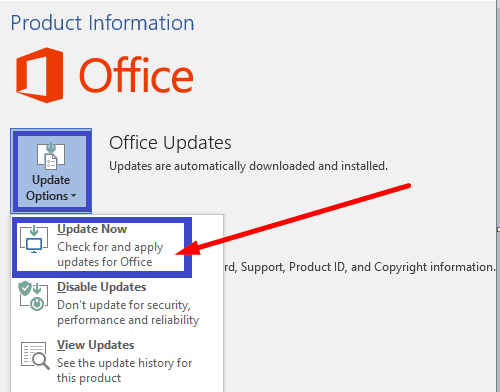 Workaround 1
Users suggested that placing an object a bit off slide on the slide master reduces the frequency of the problem. While the respective slide might look a bit sloppy depending on what object you added, the end result is worth it.
Tip: Add a rectangle larger than the master, set it to no fill and no border, and you won't even notice it.
Workaround 2
Open the Slide Master Template and zoom out to 30% on the first slide
Add a small no fill, no border rectangle at the top and the bottom of the slide. Make sure to place the rectangle about 1 page length away from the page slide.
Placing two shapes on every slide in the Slide Master Template (top and bottom) should prevent PowerPoint from returning to the first slide as long as you use that template for creating new presentations.
Solutions for Mac
Check for updates and install any pending Office and macOS updates.
Try opening your PP file in Keynote. However, Keynote handles the fonts differently and you may see some unusual spacing every now and then. You should be able fix that with a different font.
Launch QuickTime Player and let it run in the background. Users who tried to reproduce the issue noticed that nothing happened when using the player.
Did these suggestions help? Let us know in the comments below.