In this tutorial, we will learn how to enable or prevent the showing formulas in the spreadsheet in Microsoft Excel. Performing these steps won't actually change the value of the cell. It will only allow you to view the formula within the cell.
For all Windows versions of Microsoft Excel, you can simply hold down the "Ctrl" key on your keyboard and press `. This key is called the "grave accent" and is usually located to the right of the number 1 on most keyboards. Here are some other methods you can use.
Select the "Formulas" tab.
FAQ
The "Show Formulas" and "Formula Auditing" area is missing from the Formulas tab. What do I do?
In Microsoft Outlook 2007 and higher, you can customize the ribbon. That means that the "Show Formulas" and "Formula Auditing" options can be removed, and not exist on your computer. You can often add it back by going to the "Customize Quick Access Toolbar" arrow, then choose "More Commands".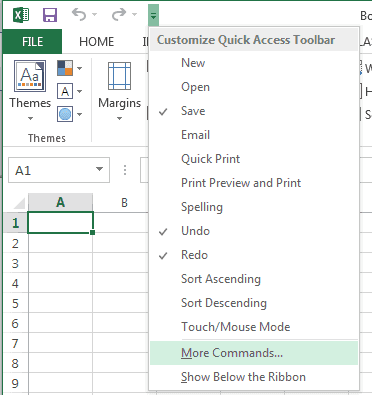 From there, you can choose "Customize Ribbon", then add the "Formula Auditing" section anywhere you want it. You could also use the "Reset" button on this screen to reset your customization back to default settings.