Many Outlook users complained about read emails converting back to Unread status. The email client won't mark messages as read even if you already tweaked your settings to mark emails as read immediately after opening them. Restarting Outlook doesn't always solve the issue. Let's explore what else you can do to fix this problem.
What to Do if Outlook Emails Are Not Showing as Read
Mark Emails as Unread and Then as Read
Try marking the problematic email as Unread first. Wait for thirty seconds and then mark it as Read. Check if this quick workaround solves the problem.
Additionally, if you're experiencing this problem only on the Outlook desktop app, check if you can mark emails as Read on outlook.live.com/mail. Hopefully, the web app is not affected by this issue.
Start Outlook in Safe Mode
Press the Windows and R keys to open a new Run window.
Enter the Outlook /safe command and hit Enter.
Check if read emails still appear as unread messages.
If Outlook works as expected in Safe mode, disable your add-ins. Some of your add-ins might be interfering with your inbox.
Click on the File menu, and go to Options.
Then select Add-ins.
Go to Manage Add-ins and hit Go.
Disable all of your add-ins and restart Outlook.
Then re-enable your add-ins one by one to identify the culprit. Check if the issue reappears.
Uninstall the problematic add-in(s), and restart Outlook.
Update Office
Make sure you're running the latest Office version on your device.
Launch Word, click on File, and select Account.
Then go to Update Options, and select Office Updates.
Hit the Update Now button to install the latest updates.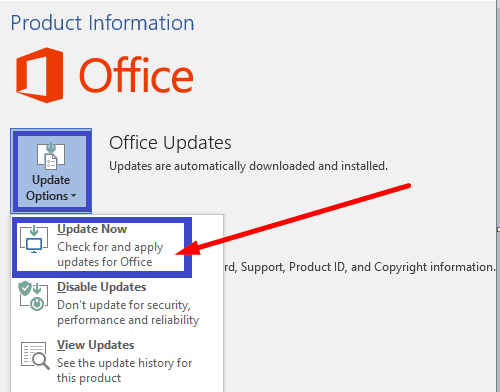 Repair Office
Outlook is part of the Office Suite. If the Office installation files got corrupted or the system can't access them, try repairing Office and check the results.
Launch Control Panel.
Go to Programs and Features.
Select Office 365 or Microsoft 365.
Hit the Change button.
Select Quick Repair.
Restart your computer, launch Outlook, and check the results.
If the problem persists, run Online Repair as well.
Reinstall Outlook
Go to Settings, select Apps, and then click on Apps and features.
Locate Outlook, select the app, and hit the Uninstall button.
Then restart your computer.
Reinstall Outlook via the Microsoft Store app.
Check if the email client still reverts read emails back to Unread status.
Conclusion
If Outlook keeps resetting Read mail to Unread status, mark the problematic emails as Unread and then as Read. Additionally, start Outlook in Safe mode and disable all add-ins. If the problem persists, update and repair Office, and reinstall Outlook.
Which of these solutions worked for you? Let us know in the comments below. And don't forget to share this guide on social media.