As you already know, LastPass Free recently dropped cross-platform support. You now need to select the class of devices you want to sync login information on. You can sync your passwords on PCs and laptops and the browsers running on them or mobile devices. So, it's one or the other.
But many users complained LastPass fails to sync their passwords between browsers. Let's take a look at why that happens and how you can troubleshoot the problem.
But before we dive in, you may want to check out these excellent LastPass alternatives in case you need cross-platform support.
How to Fix LastPass Not Syncing Between Browsers
Refresh Sites
You can quickly force LastPass to sync your login information by refreshing your list of websites using the LastPass extension.
Click your LastPass icon, and navigate to Account Options or select your LastPass email address.
Then select Advanced and hit the Refresh Sites option.
This is only a quick workaround to get the job done; it's not a permanent fix. If you want to fix the issue for good, pursue the troubleshooting solutions below.
Update LastPass and Your Browser Version
If you're running outdated LastPass or browser versions, certain password manager functionalities may not work as intended. Check for updates and install the latest LastPass version. Do the same for your browser and check the results.
If you use Chrome, click on More options (the three dots) and go to More tools. Select Extensions and locate LastPass. Hit the Details button and click the Update option at the top.
Then, go to More options again, click Help and select About Google Chrome. If there's a newer version available, install it on your device and restart your browser.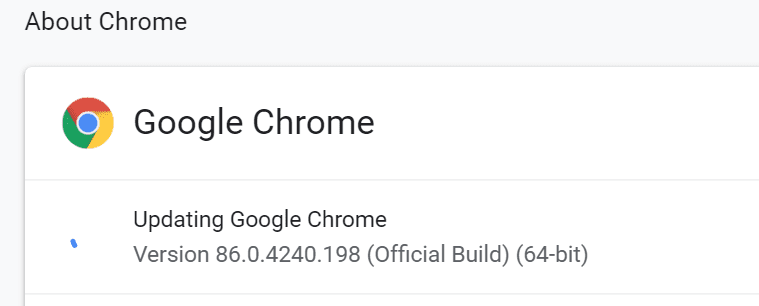 Check Your LastPass Settings
Maybe your LastPass settings are to blame for this problem. Make sure the password manager is properly installed on all your browsers. Check your settings and ensure LastPass is allowed to access the websites you're visiting.
On your browser, go back to Extensions and hit the Details button again. Scroll down to Site access and make sure LastPass can access all the sites.
Additionally, toggle on the Incognito Mode option if you want to enable the extension in private mode.
Reinstall LastPass
If the issue persists, uninstall the LastPass extension across all your browsers and clear the cache. Then restart your computer, reinstall LastPass, sign in to the same account across all your browsers, and check if the issue is gone.
Conclusion
To sum up, LastPass may fail to sync your login information between browsers due to incorrect settings. Additionally, install the latest extension and browser updates on your machine and check the results. Did you manage to troubleshoot the problem? Do let us know in the comments below.