Google Meet may sometimes greet users with the following error messages: "You can't join this video call" or "You are not allowed to join this video call." If you're in a hurry and you only have a couple of minutes left to join the meeting, getting an error message is the last thing you need. So, let's dive right in and explore how you can troubleshoot this issue without further ado.
What to Do If You Can't Join Google Meet Video Calls
Check If You've Been Blocked
These errors could pop up on your screen because the meeting organizer actually blocked your account. They may have done that accidentally or intentionally. Contact the meeting organizer and ask them to check if your account is indeed blocked. To check the list of blocked contacts, go to https://myaccount.google.com/blocklist.
Or maybe your organization's workspace is full. In other words, the maximum number of device connections has been reached. Keep in mind that if you use a personal Google account, your meetings have a limit of 100 participants. To bypass this limit, upgrade to Google Business or Enterprise.
Update Your Browser
Outdated browser versions may prevent you from using all the Google Meet features. Ideally, use Google Chrome when joining Google Meet calls. Click on your browser menu, go to Help and click on About Google Chrome to check for updates.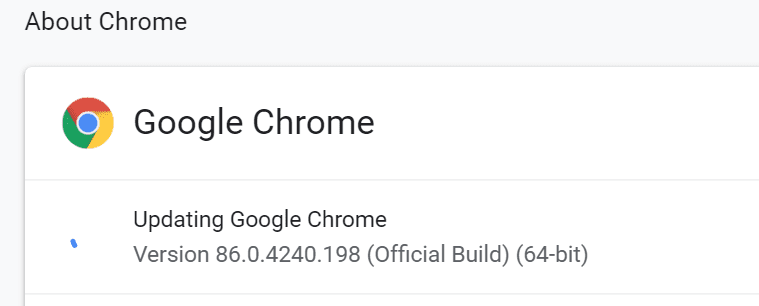 If the issue persists after you updated your browser, switch to a different browser. Maybe this only a temporary problem affecting your current browser version.
Additionally, disable all your browser extensions and clear your cache. Maybe your extensions are interfering with Google Meet's scripts. Or perhaps your browser cache is preventing the browser from connecting to Meet's servers.
Update Your Date and Time Settings
If your system date and time settings are incorrect, Google Meet may block your connection for security reasons. Allow your computer to set your date and time automatically and check if this solution resolved the problem.
For example, on Windows 10, go to Settings, select Time & Language and switch on the two options that allow your computer to set your time and time zone automatically.
Add the Meeting Attendees Manually
One solution to force Google Meet to accept new meeting attendees is to use the Add people button. Ask the meeting organizer to manually add you to the meeting using the Add people button under the People tab. You'll immediately receive an invite link, but you can also use the same link that wasn't working before. Many users confirmed the link worked just fine after that receiving the invite.
Reset the Meet Link
Several users confirmed that resetting the Meet link solved this issue. Maybe the original link got corrupted due to unexpected temporary issues. So, go ahead and ask the host to create a new Meet link. Or create one yourself if you're the meeting organizer. Share the link with the other attendees gradually so that they don't all try to connect at the same time.
Conclusion
If you can't join Google Meet video calls, update Chrome, disable your browser extensions and clear the cache. Then check your date and time settings and make sure they're correct. Additionally, generating a new Meet link could do the trick. Share your feedback with us and let us know which methods worked for you.