Are you staring at your Microsoft Excel spreadsheet wondering why the calculations are not adding up properly? A row or column may clearly add up in your head, but it's just not accurate in your spreadsheet. Here are a few things to check if your Excel spreadsheet is calculating wrong.
---
Fix 1 – Ensure Workbook Calculation is Enabled
Go to "File" > "Options" > "Formulas".
In the "Calculation options" area, ensure "Automatic" is selected.
---
Fix 2 – Check Cell Format
Highlight the problematic cell(s), then select the Home tab in the Number section and ensure that "Text" is not selected
---
Fix 3 – Hidden Rows or Columns
If columns or rows are hidden, they still will calculate in the sheet. You will need to find and unhide these rows if they are causing your spreadsheet to calculate unexpected totals.
You can find hidden rows or columns by locating the small boxes between columns or rows on the left or top panes.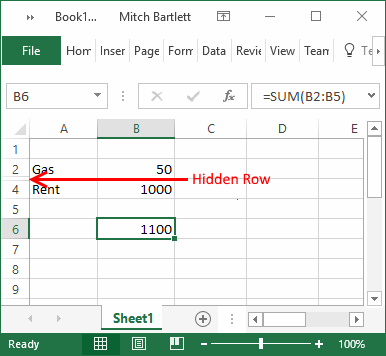 You can reveal hidden by highlighting the rows or columns the hidden values are in between, right-click, then choose "Unhide".
---
Fix 4 – Hidden Decimals
If values that were entered with decimals were entered, Excel may round those values up in a single cell, but not for the overall total.
Check to see if decimals are hidden by highlighting all cells with numbers, then selecting "Format Cells". From there, you can look under the "Number" category, to see how many decimal places are shown. Increase the Decimal places to 30 to see everything.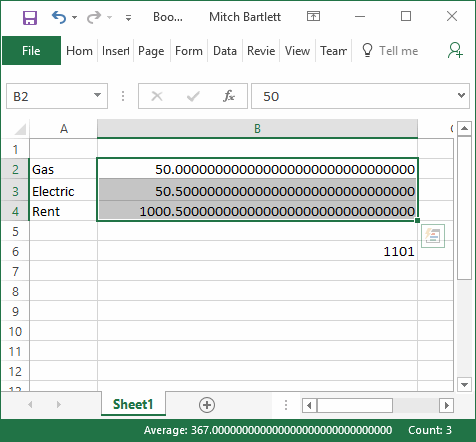 ---
Fix 5 – Check Circular References
Select the problematic cell then ensure that you don't see "Circular References" at the bottom-left corner of the page. You can also select "Formulas" then check the "Error Checking" opttion to check for Circular References in your sheet.
You can learn more about Circular References in Excel on Microsoft's website.
---
I hope this guide has helped you figure out why Excel is not calculating correctly. Share your experience in the comments section.