If you wonder does Facebook automatically delete deactivated accounts, read this article to know the answer.
Even if you have been using Facebook for years, many of its rules could still be a mystery to you. And you are not the one to blame for this ignorance. Since its inception, Facebook has changed its different rules and policies many times. As a general user, it's impossible to keep track of these changes.
In most cases, we only become curious about a policy when we need it. For example, if you're planning to deactivate your profile, you might want to know does Facebook automatically delete deactivated accounts. This is a completely valid question, especially if you are planning to stay inactive on Facebook for a long time.
Read on to know the answer to this question. Here, I'll also tell you about the Facebook policy regarding account deletion and whether it has anything o do with deactivated accounts.
Facebook Deactivation vs. Deletion
There are many differences between Facebook deactivate vs. delete. Deactivation is making your account invisible to others for any preferred time, while all its data can be accessible once you reactivate the account.
On the other hand, deleted Facebook account is removing your account permanently from this platform. Once an account is deleted, all the data associated with it gets deleted as well. You can't log back into a deleted account and need to open a new profile to use Facebook.
Facebook's Policy Regarding Account Deletion
If you're worried to know does Facebook automatically delete deactivated accounts, you need to have a clear idea about Facebook's policy regarding account deletion. Facebook doesn't initiate an account deletion by itself.
Only if you ask Facebook to delete your account following the appropriate steps, it'll initiate the process of account deletion. Even then, it waits 30 days before permanently deleting your account. If you log in back to your account within this time, your account will become active again. To delete everything you've posted, Facebook might take up to 90 days.
However, Facebook can delete some of its accounts to reduce the potential abuse of this platform in the following scenarios:
When Facebook notices unusual or suspicious activity on some accounts, it might lock that account to protect it. If it happens to you, you need to perform the instructed steps to unlock your account. If you fail to unlock your account within one year, Facebook may delete it.
Facebook may delete accounts that remain inactive and unused for a long time. It checks whether there is any recent login activity for that account or any other website using that Facebook account credentials. Before deleting an account, Facebook also considered whether the user added any friends or photos, followed any pages, or became a member of any group.
Facebook can delete any unconfirmed account that hasn't been used for one year. When you create a Facebook profile, you're supposed to add a phone number or email address and confirm those. If you fail to confirm it in a year and don't use that account either, Facebook might delete it to prevent it from being used in harmful activities.
Also, if Facebook finds proof against your account for violating community standards and if you continue making the same mistakes after warning, Facebook might delete your account. In certain severe cases, it might delete an account even without warning after receiving a significant number of reports from other users.
Does Facebook Automatically Delete Deactivated Accounts?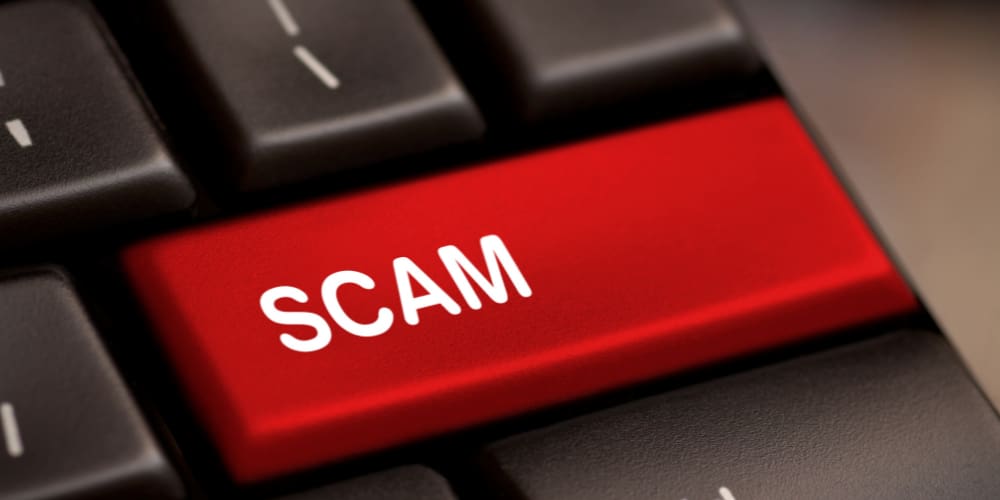 No, Facebook doesn't delete your deactivated account. Whether your profile remains deactivated for one month or one year, all of its content, including status, timeline, comments, photos, and videos, remain the same. Whenever you log in to the account to reactivate the profile, you will gain access to all of its content, including the messages.
Facebook Account Deactivation or Deletion Scams
Phishing scams involving Facebook account deletion or deactivation are rising. Scammers may call you, contact you via email, or reach out to you directly via website messaging when you're visiting a web page. There could be two scenarios:
Scamster may pose as officials from Facebook reaching out to you about your deactivated account. They may ask you via phone, email, or messaging that Facebook will delete your account soon if you don't reactivate it. For reactivation, they want to help you directly. The scammers may ask you for passwords, OTPs, etc. Alternatively, they may ask you to fill up an online form.
Another popular scamming method is the threat that Facebook has deactivated your account. The bad actors contact you claiming they work for Facebook and need login credentials or personal information from you to unsuspend or reactivate your Facebook account.
Remember that Facebook officials don't contact Facebook account holders personally. Facebook uses various secure communication channels to inform you of your account status. For example, Facebook frequently uses the Notifications section to show you if there's any issue with your Facebook account. You may also get emails from the Facebook.com domain.
In any case, Facebook doesn't ask for personal information and account login credentials from users. Next time, if you receive such requests via phone calls, emails, web messages, or WhatsApp, ignore such communications without any second thoughts.
Conclusion
If you are about to deactivate Facebook, you might want to know does Facebook automatically delete deactivated accounts.
The answer to this question is no. It doesn't delete your account or any data associated with it. You can reactivate your Facebook account after any time and get back total control over your profile.
Do you have any more questions regarding Facebook account deletion or deactivation? Write that in the comments. And don't forget to share this post with your friends.