You bought this phone, that phone, and a couple of tablets too. Over the years, you probably have stocked up enough USB chargers and cables to have one attached to an outlet in every single room of your home. So you might plug your Moto G5 into a charger for your Galaxy S9, or your iPhone into a charger for your iPad. Is this OK to do though? You wonder "Can I use any charger with my phone or tablet?"
There once was a time when mobile device chargers were all different. You would have to check the output voltage of the charger and make sure it matched what your device supports before you could safely use it. Getting it wrong would result in a device that malfunctioned or worse, never turned on again.
To solve this problem, manufacturers got together in 2007 and settled on a standard for USB charging. As a result, nearly any phone and tablet now comes with a USB charger that can be used interchangeably between devices without any issues. Any device that supports Battery Charging Specification 1.1 or above will detect and manage the amount of power supplied to the device and adapt accordingly.
That means that you can feel free to use any of your USB chargers included with your phone or tablet with any other phone or tablet made after 2007 without worry. iPhone adapter to an Android's USB-C port? Sure! Use an Android adapter on an iPad Lightning port? No problem! You can use any charger with your phone as long as it was made after the 2007 agreement.
How to Ensure Any Charger Will Work With Your Mobile Device
Before you can use any travel adapter or smartphone battery charger to charge your mobile phone or tablet regularly, you must match follow these tips:
Match Charger Cable Port Type
You must ensure that an existing charger adapter complies with the Battery Charging Specification 1.1 or later. Also, the charging port type must be compatible with the device. For example, if your smartphone supports USB Type-C, the charging end of the adapter must contain a matching port.
Now, sometimes you might possess a good adapter complying with Battery Charging Specification 1.1 (BC 1.1) or above, but its charging end is the micro-USB (Type-B Micro). In that case, you can use reliable micro-USB to USB Type-C converters to make the old charger a perfect fit for a new Samsung, Moto, or any other Android phone you bought. This is especially helpful for the latest Android devices that don't ship with a charger adapter.
You can't just use any charger port conversion cables. You need to buy cables and converters that pass through many local and international standards. For example, these are some reliable converters or charging cables:
Belkin 3-in-1 Universal USB Charging Cable for micro USB, USB Type-C, and Lightning
Test the Old or Existing Charger Using an App
If you own a Samsung, Moto, Pixel, OnePlus, Asus, or Xiaomi smartphone or tablet, use the following method to test the performance of an old charger adapter against a new one:
Go to Google Play and download the Ampere app.
Install the app and then open it.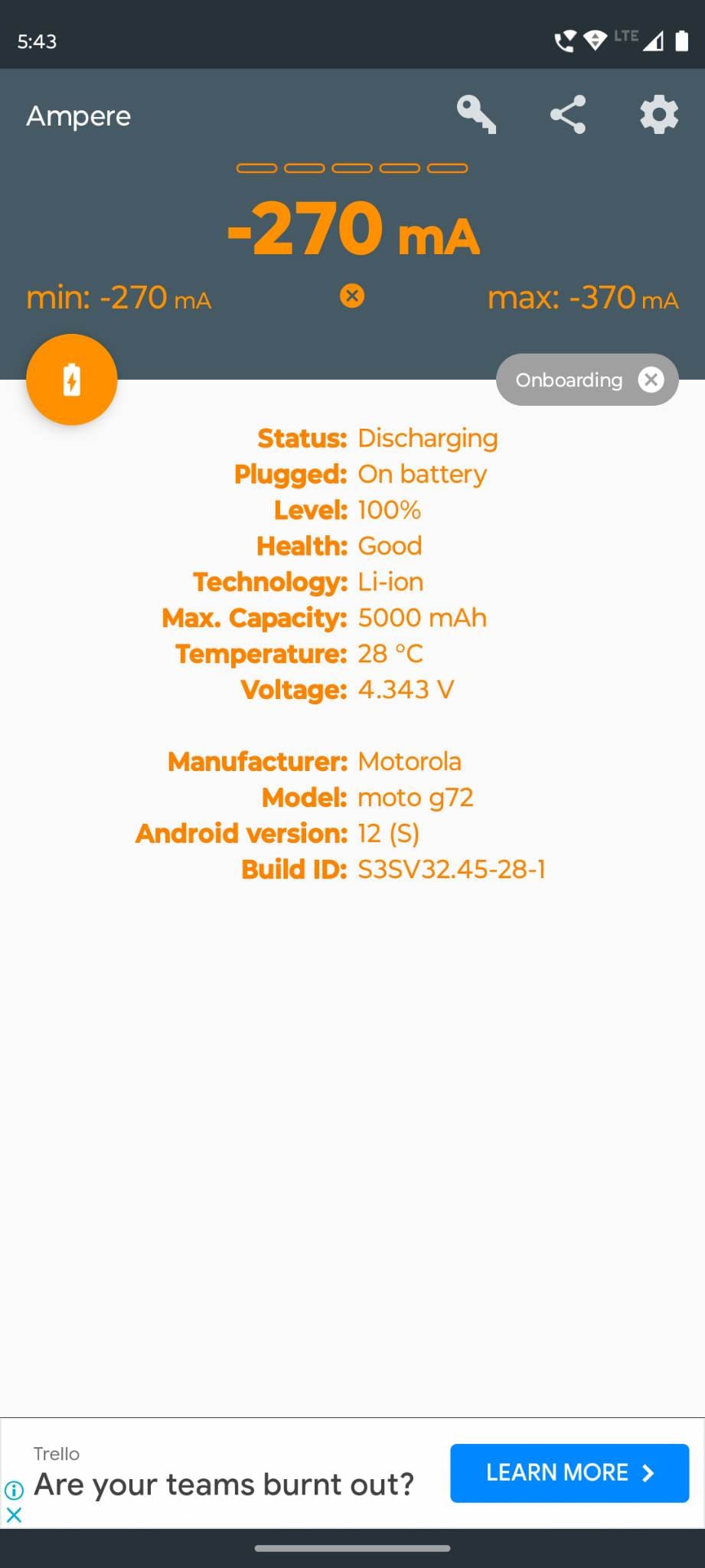 The app will show the discharge rate of your mobile or tablet device.
Now, connect the new charger adapter that came with the device and charge the device.
Watch the charging rate indication on the Ampere app.
Now, do the same with the existing adapter and record the battery charging rate.
If there isn't any significant change in the charging rate of the smartphone or tablet battery, you can keep the new charger on the shelf for a rainy day and simply keep the old charger adapter.
Test Result Example
I did a performance test on my Moto G72 (2022 model) with its in-box charging adapter and an old Xiaomi charger and found the following results:
Motorola 33-Watt TurboPower charger charges the device @ 920 mAh
Xiaomi 10-Watt adapter charger charges the same device @ 320 mAh
Thus, if I'm in hurry to charge my phone, I would use the Motorola charger. However, for everyday use, I can rely on the Xiami charger.
When you buy one of the latest Samsung phones and don't get any dedicated charger with it, just test the performance of an old Samsung or other charger adapter using the above app. The charging rate should be the sum of 100 mAh and the discharging rate. For example, if the discharge rate is 300 mAh, then your old charge is acceptable if it gives a charging output of 400 mAh or more. If the charging rate is equivalent to or below the discharge rate, you can buy any charger adapter from the following list that complies with international standards:
You should also look on your own for a compatible charger but relying on the above brand is your best bet for long-lasting, safe, and reliable mobile device chargers from third-party sources. Also, if you can get charger adapters from the same manufacturer who manufactured the mobile phone or tablet, then nothing like it!
For iPhones and iPads, you can perform the above device charging performance test by downloading and installing the Amperes Battery Charging Lite app from App Store.
Cheap "Penny" Chargers, Cables, & Bought Online
Those 50 cent chargers may look quite attractive, but experiments have shown that known brand names perform better and are much safer to use. Don't cheap out! Cheap cables and chargers have become a widespread problem in recent years. It's such a problem that Amazon had to ban cheap, non-compliant cables from being sold on their site.
Stick to brand names like Belkin, Monster, or the company that manufactured your device.
FAQs
Is Using an Adapter to Convert a Charger and Cable to a Different Type of Connector Safe?
Yes, assuming you didn't "cheap out" on the adapter, charger, or cable. For example, you should be able to use a charger with a USB-C connector with an adapter to an iPhone, or a Micro-USB connector just fine. Old 30-pin iPhone charger and cable with an adapter to convert to USB-C? No problem.
What About Using Just a USB Port to Charge Without a Plug-In Charger?
You can plug your device into any USB port and the device will charge just fine.
I Have an Old Phone Adapter. How Do I Know if It Will Work With Any Charger?
You'll need to see if the phone supports USB Battery Charging Specification 1.1 or higher. It's often pretty difficult to find this information as it's often not listed in the product manuals. Some manufacturers list it in the specifications section on their website. You'll need to "Google it" in most cases.
I Plugged a Charger Into My Device and I Have a Red X Over the Battery Icon. Why Does This Happen?
The red X battery icon is letting you know that the charger is only supplying a low amount of power to the device and it may not charge as quickly as allowed. There should be no danger and you can continue charging the device, albeit slowly.
My Device Does Not Support USB Battery Charging Specification 1.1. What Do I Do?
You will have to use the charger that came with the device. If the original charger isn't available, you will have to use another charger with the same connector that supports the same output voltage as the original charger.
I Read a Different Post That Says I Can't Mix Chargers. Why Are You Saying Different?
Many people are misinformed still because they're used to the way things used to be. They may not know about the newer standards and assume nothing has changed. I compare it to people who still say you shouldn't charge your phone battery until it's been fully discharged. Old information like this has resulted in a lot of inaccurate information being published about USB charging.
Also read: How USB charging works, or how to avoid blowing up your smartphone @ExtremeTech
Can I Use Any Charger With My Phone or Tablet?: Final Words
Now you know the truth behind using any charger for your smartphone or tablet. Simply put, you can use any charger adapter provided that the charging end or port matches your device's charging port and the adapter complies with either BC 1.1 or Bc 1.2 standards. Don't forget to comment below about your experience in using an old charger adapter with a new Samsung or iPhone that doesn't come with dedicated chargers these days.
Next up, Best Chargers for Pixel 6.