My wife recently encountered a problem with her Galaxy Note 9 Android where text messages were stuck. Some of them said things like:
Couldn't download
Downloading…
Message expired or not available.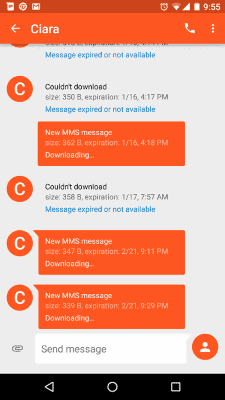 We solved this problem with these steps.
From the Home screen, open "Settings".
Select "Apps".
Choose "Messenger".
Select "Storage".
Open "Messenger" and tap the stuck messages to attempt to download them again.