Getting Windows updates automatically on your system can keep your programs up to date and make your system more secure. But despite the benefits, there are times when you'll want to stop the automatic updates.  You might also need to stop the update in progress, even if you intend to allow it to finish later.
Keep in mind, if you disable or stop Windows 10 updates your computer system will be left vulnerable to attack. This is because updates include patches for security that are not installed in Windows 10 originally.
As long as you are comfortable with your device being at risk or you intend to allow updates to finish later, you can stop the update in progress. Here's how.
Stop Windows 10 Updates in the Services
This is the method for stopping Windows 10 updates in services.
1. Open the Search windows box and type "Services in Windows 10". After typing this in the search box you will find the Services application as a search result. Click right on it and then select the "Run as Administrator" option.
2. In the services window, you can see a list of all services that are running in the windows background. Here to find the Windows Update service you have to scroll down. From its status, you can check if it is running.
3. In the next step, you need to click right on "Windows Update" and select "Stop" option from the context menu. You can also click on "Stop" link that you can find under the Windows Update option on the window's top left side.
4. A small dialogue box will appear that will show you the process to stop Windows update progress. Close the windows once the whole process will be done.
Stop Windows 10 Automatic Maintenance:
In this method to stop Windows 10 automatic maintenance, follow these steps:
1. Open windows 10 search box, type "Control Panel" and hit the "Enter" button.
2. After opening control panel click on "System and Security" option
3. Next, click and select the "Security and Maintenance" option
4. On the right side of Maintenance click the button to expand the settings. Here you will hit the "Stop maintenance" to stop the Windows 10 update in progress.
To stop a Windows 10 update in progress you have to follow all these steps correctly. When you're stopping an update in progress, your computer system has already started the installation of the update.  You'll know this because it is on a blue screen showing the progress percentage and instructing you not to turn off your PC.
You should never shut your device down to stop the update in progress. This can cause serious damage to Windows. Whenever possible you should let the update install and follow the directions that accompany the update, but if you absolutely must stop the update in progress, do so by following these steps and not just doing a hard shutdown of your device.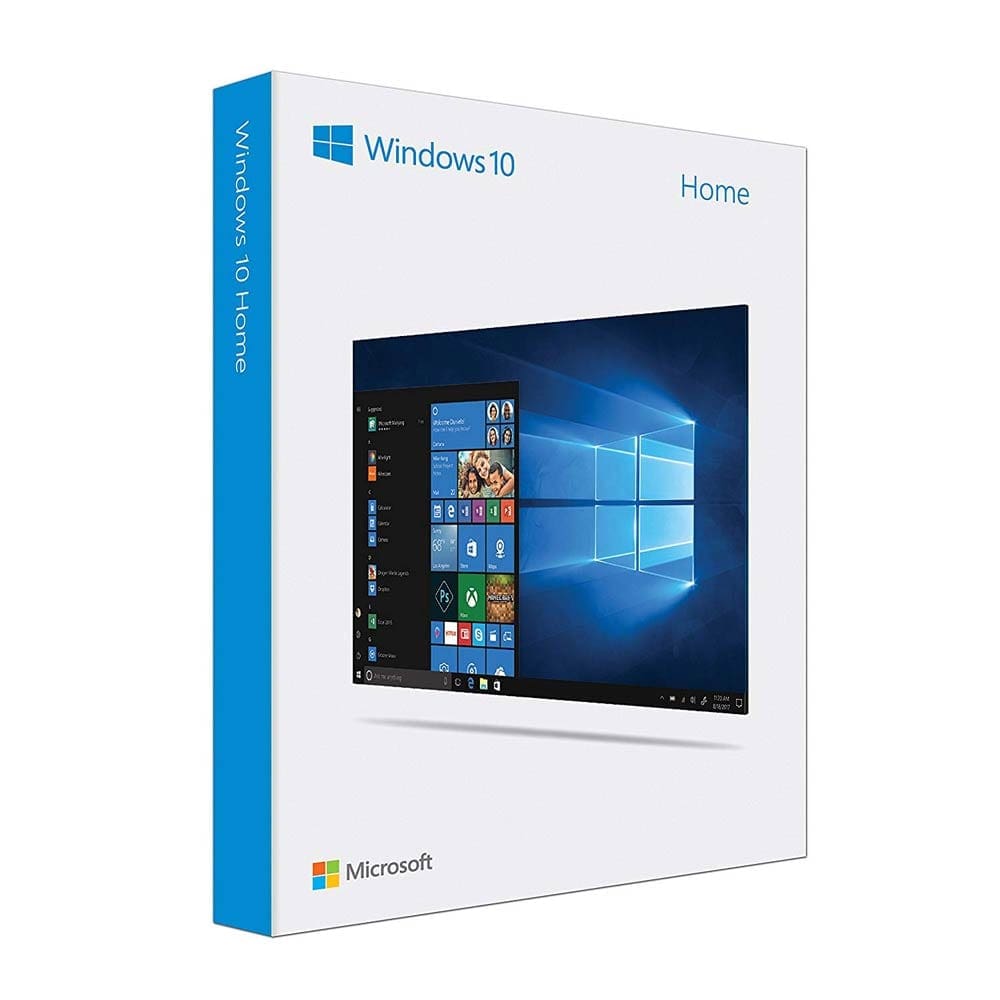 Pros & Cons of Using Microsoft Windows
MS Windows is still the most common operating system on the Planet. Advantages of using Windows were once measured against using rivaling desktop operating systems, such as MacOS or Linux, but is currently more in danger of being surpassed by Android.
Pros
– Versatile
– Productive
– Secure
– Good Native Apps

Cons
– Bulky
– Resource Heavy
– Developed for keyboard & mouse

You can buy a USB drive with Microsoft Windows 10 Home Edition and join millions of users worldwide on a platform that is considered the industry standard.