It is a well-known fact that most of the apps owned by Facebook now have a "Stories" feature. It is also present on WhatsApp taking the form "WhatsApp Status". Unfortunately, most users have to resort to taking screenshots in order to save the statuses uploaded by other users on their contact list.
However, there is an easier way to save WhatsApp statuses, and the best part is that not only can you save images, you can also save videos too. If you are a WhatsApp user that frequently uses WhatsApp Status and would love to be able to save other users statuses without taking screenshots, then read below to find out how.
Pros & Cons of Using WhatsApp
WhatsApp is one of the most popular chat apps in the world today. But, as is the case with all apps, WhatsApp might not be the best choice for everyone. If your chatting depends on a virtual assistant or large file-sharing, you would be better going with Google Allo or Facebook Messanger.
Also, because WhatsApp is P2P encrypted, you can't "unsend" messages, which may be tricky for people who tend to lash out.
Pros
– Quick
– Easy
– Lightweight
– P2P Encrypted
– Lots of Options
– Support for Siri

Cons
– Needs a Contact Number
– Calling Limitation
– No Face Filters
– No Virtual Assistant

If you want to know more about the possibilities of WhatsApp you can get a Complete Guide from Amazon and master all of the tips and tricks of texting for free.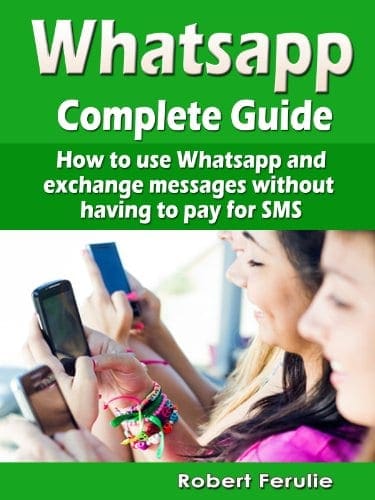 How to Save Whatsapp Status Using Status-Saver
Launch your WhatsApp messenger app and open the Status page. Click on the contact name whose status you want to save. This enables WhatsApp to load the contact's status and save it on your device.
Proceed to download "Status Saver for WhatsApp" for free from the Google Play Store. Once you finish downloading, launch the app.
You will then be faced with an option to choose from either images or videos. Depending on the type of status you wish to save, click on one or the other.
The status you just viewed will now be shown within the app. Click on the download button located at the bottom to save the status onto your device for later viewing.
How to Save Whatsapp Status by Using a File Manager
As an alternative, you can use a file manager to save and view these locally stored WhatsApp statuses. To be able to do this, use the following steps
Download "Solid Explorer File Manager" which is available on the Google Play Store, or you can use any other file explorer you wish to.
Launch the file manager and locate "/WhatsApp/Media path. Next, click on the 3-dot menu button located at the top right corner.
Next, proceed to click on "Folder options" and then check the box next to "Show hidden files".
You should now be able to see a folder named ".statuses". Open the folder and locate the status that you wish to save. Simply copy and paste it to a different location on your device to save it for future viewing.
And that is all, you have successfully saved a WhatsApp status with the use of a file manager.
Final Thoughts
Before now it seemed impossible to save a WhatsApp status without taking screenshots, but with the methods posted above, it has become easier to save your contacts' statuses onto your device.
It is important to note that after 12 hours these files are automatically deleted, so be sure to save them in another location. Some users don't like the use of a 3rd-party app, so if you are one of them, then you can stick with the file explorer mode. However, the status saver app makes it easier for an average user.