Every time you turn on your computer, you'll see the login screen, allowing you to choose which user you want to sign in as. The default Linux Mint login screen has a branded background that you might not be a fan of. You can change this, however, and set a custom background, among other customisation options.
To configure the appearance of the login screen, press the Super key, then type "Login Window" and hit enter.
Tip: The "Super" key is the name that many Linux distributions use to refer to the Windows key or the Apple "Command" key, while avoiding any risk of trademark issues.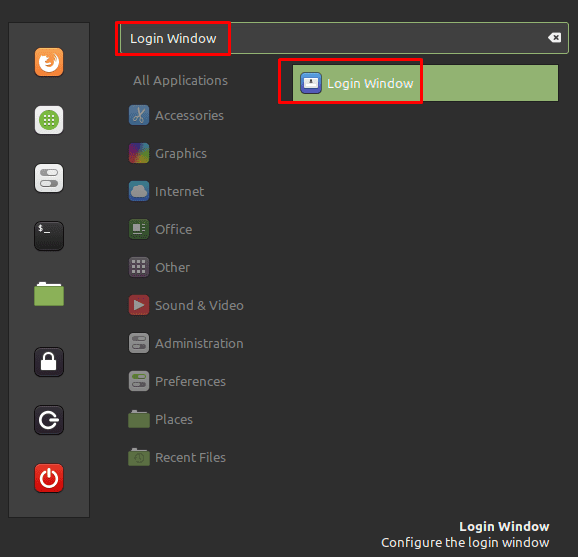 Once in the default "Appearance" tab of the login window options, the first option "Background" can be used to replace the branded background of the user selection screen. Just click on the current image, to enter a file browser to be able to select a new background.
The "Background colour" option is used to set a colour that is used before the background image loads. "Stretch background across multiple monitors" will span your background image over multiple monitors, ideal for ultrawide backgrounds in multi-monitor setups. "Draw user backgrounds" changes the background to the user's desktop background when you select a user and get to the password entry screen. "Draw a grid" inserts a grid of dots over the background image.
The three theme options allow you to configure the colour and appearance of the login screen interface. "GTK theme" changes the colour of the edge of the password entry box. "Icon theme" appears to have no effect. "Mouse cursor" allows you to change the appearance of the mouse cursor.
Tip: Unfortunately, there's no preview of the appearance change for the theme settings, to see the change, yourself, press Ctrl + Alt + L to lock the screen, then click the people icon to the right of the password entry field to return to the login window.
"Other monitors" allows you to select a secondary background that is shown on secondary monitors, leaving your main background image on the primary monitor. "Bottom left" is intended to display a small banner image at the bottom of the screen. You'll want to select an appropriately scaled image for this purpose as no scaling will be performed.