I enjoy using half-stars to ratings in iTunes because the 5 star rating system alone is a little limited. I had tons of music rated 4 stars that really didn't deserve that rating, but were too good for a 3 star rating. Luckily I found a command that allows this feature to be enabled. I've tested this in iTunes 12, and it works great!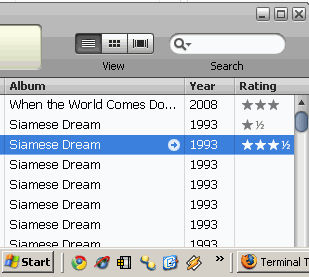 iTunes for Windows
Make sure you are closed out of the iTunes application.
Select the "Start" button, then type "cmd".
Right-click "Command Prompt", then select "Run as Administrator".
Type the following depending on your version of Windows, then press "Enter":

Windows 64-bit:
"C:\Program Files\iTunes\iTunes.exe" /setPrefInt allow-half-stars 1
Windows 32-bit:
"C:\Program Files (x86)\iTunes\iTunes.exe" /setPrefInt allow-half-stars 1
Now launch iTunes, and you will be able to click and slide your mouse along the rating column and produce half star ratings.
If you ever wish to go back to only whole star ratings, simply use the same command with a "0" at the end instead of a "1".
---
iTunes for MacOS
Close iTunes.
Launch "Terminal" from "Utilities.
Type:
defaults write com.apple.iTunes allow-half-stars -bool TRUE
Press "Enter".
You have successfully enabled half-star ratings in iTunes for MacOS. If you ever want to undo this, just use the same command but replace the word "TRUE" with "FALSE".
Note: If you're using Apple Music, replace "iTunes" with "Music" in the command.