If you want to quickly share files via Dropbox, you can generate shared links and send them to your friends. But sometimes, this feature may not work as intended, and you're unable to generate shared links.
When this issue occurs, the following error message may occasionally pop on the screen: "Something went wrong, and we aren't able to create a shared link." Or you may get this error: "You don't have permission to create a link." Let's dive right in and explore how you can troubleshoot the problem.
How to Fix Dropbox Not Generating Shared Links
Check If You Reached the Maximum of Shares
Did you know there's a maximum number of shares allowed on your Dropbox account bandwidth-wise? When you reach that limit, you need to wait 24 hours to share links again. Usually, when that happens, you should get the following alert: "You have reached the maximum of shares for 24 hours. Try again tomorrow". Unfortunately, Dropbox may sometimes forget to alert you about that.
To clarify, the link-sharing limit is not about the maximum number of people accessing your link but the bandwidth limits of your current plan. More specifically, basic and trial accounts have a bandwidth limit of 20GB and 100,000 downloads per day. Dropbox Plus, Family, Professional, and Business accounts have a 200GB bandwidth limit with unlimited downloads.
Check if You Have an Active Sharing Ban
If Dropbox detects you're sharing a potentially malicious file, it will automatically activate a sharing ban on your account. This means you won't generate new shared links and share files with your friends or colleagues.
The bad news is that Dropbox doesn't always alert you when it activates the ban. Contact Dropbox support and ask them to check if your account has been banned from sharing links. Delete the problematic file and ask them to lift the ban. For more information, see How to resolve a "Banned links: shared link or file request not working" error on Dropbox Support.
Fix Your Browser
Maybe there's nothing wrong with Dropbox after all, and the platform cannot generate shared links due to browser glitches. Launch a new incognito tab, log in to your Dropbox account and check if you can generate links now. If the issue is gone, this indicates your browser cache and extensions might be interfering with the Dropbox scripts responsible for generating shared links.
So, click on your browser menu, select Extensions, and manually toggle off all your browser extensions.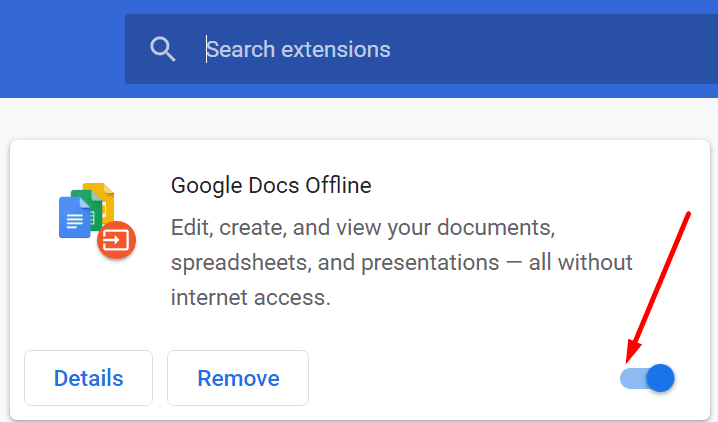 Then, click again on your browser menu, select History, and select Clear browsing data. Make sure to check the cookies and cache checkboxes and clear the cache from the last four weeks. Refresh your browser and check the results.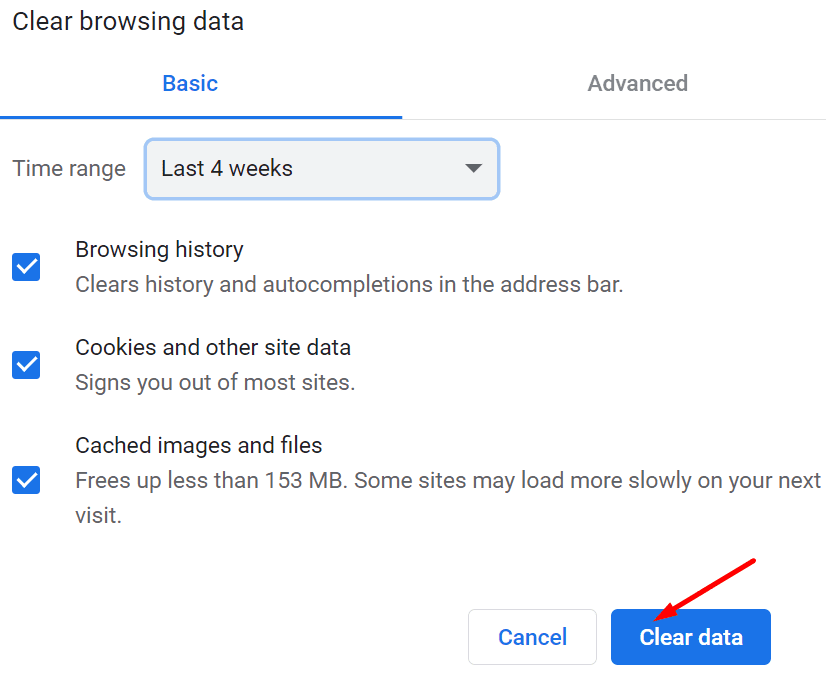 Check Shared Folder Settings
Check if the file you're trying to generate a shared link is actually located in a shared folder. Maybe the folder owner tweaked the settings to block users from sharing files with people who are not team members. If you use Dropbox Business, contact your admin and ask them to enable the option to share links with people from outside the team.
Use a ZIP Archive
Maybe the file you're trying to share is copyrighted. That might explain why you can't generate a link for it. As a workaround, try adding it into a ZIP archive first and check the results.
Conclusion
There are multiple reasons why you can't generate shared links on Dropbox. The service may have activated a sharing ban on your account. Check your browser, clear the cache, disable your extensions and check the results. If you're trying to generate a link for a file located in a shared folder, make sure the folder owner allows you to generate the link. Did you find other solutions to troubleshoot this link issue on Dropbox? Share your ideas in the comments below.