Since Facebook is all about making new friends, it's only a matter of time before someone you don't know sends you a message. You could choose to ignore the message, but the curiosity of what that person sent might be too much. Keep reading to see how you can find your message requests on Facebook.
Where to Find Message Requests on Facebook – Android
Expecting an important message request? Good thing that Facebook makes it easy to find your message requests. To get started, open the Facebook app and tap on your profile picture.
Once you're in your profile, you'll see a series of options. The Message Requests option will be the first one on the list.
You'll see all your message requests from anyone who is not your friend on Facebook on the next page. You'll also see a Spam tab.
If you tap on the Edit button, you can erase the requests you want. Tap on the Edit option and select the ones you want to erase. To erase them, tap on the trash icon, but if you select the dots, you'll see options to mark them as read or to select them all. This last option can come in handy if you're dealing with a lot of requests.
As long as you're there, you can also mute notifications for that specific account. Tap on the message and then tap on the checkmark at the top.
At the bottom, right below the name of the person or company that sent you the message. You'll see the receive notifications option. Tap on it, and you'll see options to mute for a specific amount of time. You can choose from options such as:
15 minutes
One hour
Eight hours
24 hours
Until I turn it back on
Locate Facebook Messenger Requests – Web
Finding the Facebook Messenger message request is also easy if you're using your computer.  Open Facebook, and once you're signed in, tap on the Messenger icon at the top right.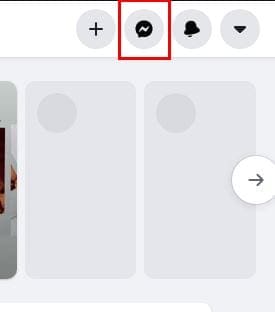 When the new window appears, click on the three horizontal dots. The message request option will be in the bottom section. If you have any, that where you'll find them.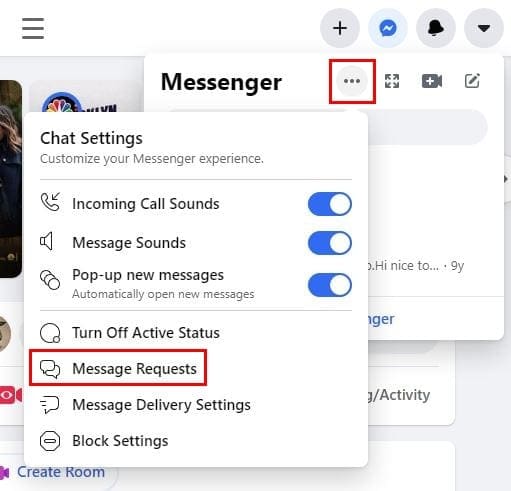 Conclusion
Getting a message from someone you don't know is nothing new on Facebook. When the time comes that you do get a message from a stranger, you'll know where to find the message requests, regardless if you're using your computer or mobile device. Hof often do you get messages from Facebook users you don't know? Share your thoughts in the comments below.