The Zoom for Google Calendar add-on allows users to add, join, or edit meeting details from their Google Calendar. This handy feature increases productivity as users no longer need to switch between the two tools to create or manage meetings.
But many users complained about Zoom not appearing in the Google Calendar after installing the add-on. Or Zoom events not showing up in the Google Calendar for that matter. Keep on reading this guide to learn what might have caused this problem and how you can fix it.
Troubleshooting Zoom Not Showing Up in Google Calendar
1. Disconnect from other Google accounts
If you're signed in to multiple Google accounts in different tabs, you won't have access to all the Zoom features. For example, you won't be able to schedule meetings or the Zoom add-on might disappear altogether.
If there are multiple Google accounts active on your device, sign out from all of them except for one. Check if Zoom is now visible on your calendar.
If you still need to use multiple Google accounts simultaneously, you can use different browsers for each account.
2. Revoke Zoom authorization
Revoking previous authorization for your Zoon add-on and then authorizing the add-on again could help you make Zoom visible on your system. To revoke permissions, you go to your Google account's permission settings.
3. Make sure reminders and tasks are checked
If certain Zoom events are not visible in your Google Calendar, make sure that reminders and tasks are checked.
To do this, go to your calendar and simply tick the reminders and tasks.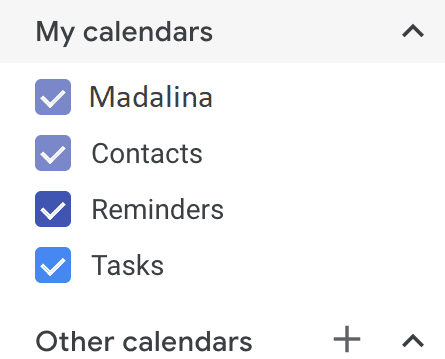 Refresh the calendar and check if the Zoom add-on or Zoom events are now visible.
4. Enable Calendar sync
If you use multiple devices, make sure calendar sync is enabled so that all the changes are automatically visible on all of your devices.
To do this on a mobile device, open the Settings app on your device, select Accounts, select your account, go to Account sync, and enable the feature for your Google Calendar.
Alternatively, you can manually sync your calendar by opening the Calendar app and hitting the Refresh button.
If nothing worked, you can reinstall the Zoom add-on.
We hope Zoom is now visible on your Google Calendar and you can use the add-on to schedule and manage meetings and events without any problems.