Many users complained 1Password doesn't always prompt them to save their newly created passwords when they login to a website for the first time. This bug can slow down your workflows, forcing you to manually save the password. In this guide, we'll explore what you can do if 1Password no longer asks you to save new passwords.
How to Fix 1Password Not Saving New Passwords
⇒ Quick Fix: If you want 1Password to save your new login, click on the 1Password icon in your browser toolbar and select Save Login. Name it, select your vault, and hit the Save button.
Enable New Password Detection
Check your app settings and make sure 1Password can detect new usernames and passwords.
Launch the main 1Password app and enter your master password when prompted.
Navigate to Preferences and select the Browsers tab.
Enable the option that says Detect new usernames and passwords and offer to save them.
Close and relaunch the app. Check if your password manager asks you to save new passwords.
Disable Your Browser Extensions
Go ahead and disable all your browser extensions except 1Pasword. Maybe one of your extensions is interfering with 1Password preventing the tool from saving new passwords.
If you use a Chromium-based browser, click on your browser menu and select More tools. Go to Extensions and toggle off all your extensions.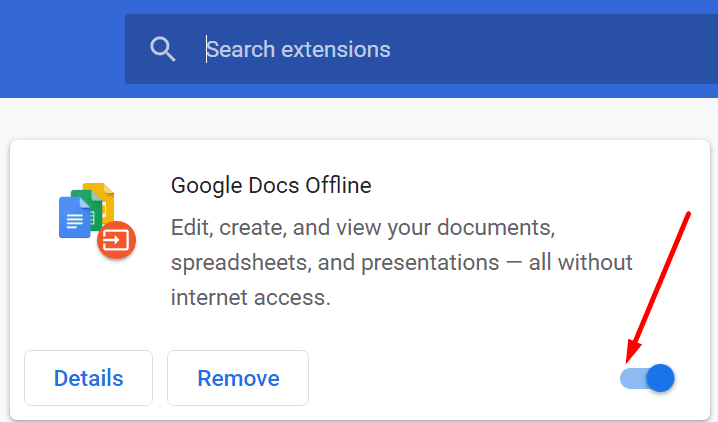 If you're on Safari, go to Preferences, and select Extensions. To disable your extensions, simply uncheck their individual checkboxes.
Disable Browser Password Autofill
If your browser's password autofill feature is on, it might supersede 1Password. Disable your browser's password-saving option and check the results.
Launch Chrome, click on the three dots and go to Settings.
Go to the Autofill section and click on Passwords.
Then disable the following two settings: Offer to save passwords and Auto Sign-in.
Refresh your browser, launch 1Password and check if this solution worked for you.
If you use Safari, go to Preferences and select the AutoFill icon. Then disable the AutoFill settings. Make sure to turn off the following options: Using info from my contacts, User names and passwords, Credit cards, and Other forms.
Reinstall 1Password
If the issue persists, uninstall 1Password and restart your device. Download the password manager again and reinstall it on your device. Make sure you have your master password at hand when you reinstall the tool.
Conclusion
If 1Password doesn't offer to save your new passwords, make sure the tool can detect new logins and passwords. Then disable your browser extensions and turn off the autofill option in your web browser. Did you find other solutions to fix 1Password? Feel free to list the steps to follow in the comments below.