Microsoft Teams is a very popular team collaboration service. Millions of business users rely on Teams to complete their work-related tasks.
Companies and their employees constitute a major category of Teams users, alongside teachers and students. People share many confidential business documents on Teams every day. If those documents get in the wrong hands, third-parties could access confidential and sensitive information. Above all, this includes business strategies and client data.
So, many companies and business users are wondering just how secure Microsoft Teams is. Well, we did a bit of digging on this matter. We'll list the conclusions below.
Microsoft Teams Security Features
Microsoft Teams is a Tier D-compliant service. As a quick reminder, Tier D is the security standard with the strictest requirements. That is to say, Teams is at the highest level of compliance with all the security services turned on by default.
Data Encryption and Security Protocols
Microsoft Teams boasts excellent security features. Your data is encrypted in transit and at rest. In other words, Teams encrypt your instant messages to prevent third-parties from accessing them.
It is worth mentioning that network communication is encrypted by default. Moreover, Teams requires that servers use the latest security certificates. Additional security protocols such as OAUTH, TLS, SRTP ensure your data is completely protected on the network.
Transport Layer Security (TLS)
Teams uses the mutual TLS protocol (MTLS) to communicate with Microsoft 365's servers. Additionally, the TLS protocol secures the connection from clients to the service. In this manner, Teams successfully authenticates all the parties and encrypts all data.
Similarly, the TLS protocol prevents third-parties from identifying and using your IP address without a valid authorization.
To prevent DDOS attacks, Teams relies on Azure DDOS network protection. The service automatically throttles multiple requests from the same endpoints, or subnets.
Excellent User Role Management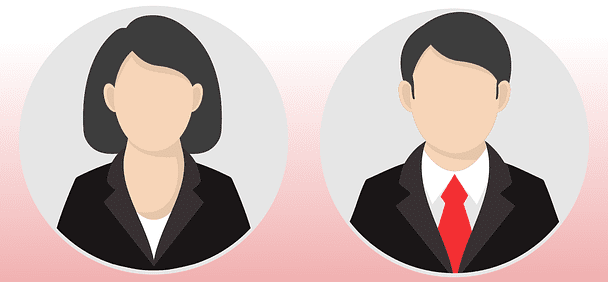 Microsoft Teams offers admins, team owners, and meeting owners the possibility to control and limit users' actions. You can decide who can post or share content, who can record videos, who can join meetings, and more.
For example, you can set up a lobby to manually control who can join your meeting. As a result, the people waiting in the lobby can't join your meeting unless you agree to let them in.
Limited Permissions for Attendees
During a meeting, presenters can control what participants can and cannot do. By default, attendees can only speak, share their videos, and join the chat. They cannot share files, or record the meeting.
By severely limiting attendee permissions, Microsoft makes sure that meeting participants cannot use specially crafted documents to spread malware or collect user data.
Third-Party Apps
You can enhance the capabilities of Microsoft Teams by adding various third-party apps. For example, you can add Trello, Polly, Zapier, and many more. These apps often require permission to access user data.
This could potentially lead to company data being shared with third-parties. In other words, that's a security matter your IT admins need to keep an eye on.
Conclusion
To sum up, Microsoft Teams is Tier D-compliant. This means the service uses the latest security protocols and technology to ensure your data is protected.
Teams encrypts data in transit and at rest while two-factor authentication prevents unauthorized access. The latest server security protocols ensure that man-in-the-middle attacks have no chance of succeeding.
For more information about this topic, see Security and Microsoft Teams and Security and compliance in Microsoft Teams.