If a Facebook event happens over multiple days, you can simply create a recurring event instead of adding a new one every single day. This option is available only for Facebook Pages. If you're using a personal profile, you cannot use this option. Equally important, you can't create recurring events using the Facebook Mobile app.
How Do I Create Recurring Events on Facebook?
Go to your Page
Click on Events
Select Create New Event
Then, select In Person
Click on Recurring Event
Set the event frequency: Daily, Weekly, or Custom
Select Add Time to add the start and end times for your event
Click on Add again and hit Done to save the event details
Click on Create Event to publish the event
Once the event has been published, you can't change the timezone and location. Recurring events can repeat 52 times.
You can now share your event on social media and invite people to check it out. To increase your event's visibility on Facebook, you can share it with groups. In this manner, the event will show up in the news feed of the group members.
Keep in mind that some admins and moderators don't let group members share third-party events or promote goods and services.
To check upcoming events, go to your Facebook profile, and click on More. Select Events to list upcoming events in chronological order.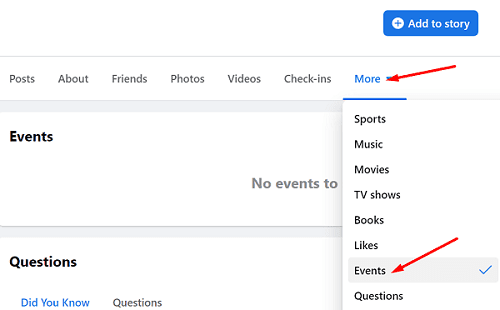 Conclusion
To create recurring events on Facebook, go to your Page and click on Events. Then, add a new event, and click on the Recurring Event button. Set the event frequency (daily, weekly, or custom), add all the details, and publish it.
Do you often use recurring events to promote your Business Page and attract new customers? Let us know in the comments below.