Your Chromebook may sometimes pop up a screen that says, "Your system is applying a critical update. Please do not turn it off." Unfortunately, Chrome OS never seems to finish applying the update. It often gets stuck in an endless update loop.
Even if you wait for two or three hours and then restart the device, you won't get rid of the "Applying a critical update" screen. Some users said that Chrome OS might sometimes take days to finish installing the update. If you can't wait that long, let's see what else you can do to fix this problem.
Fix: Chromebook Is Applying a Critical Update
Unplug All Peripherals and Force Restart the Device
Make sure to disconnect all the external devices connected to your Chromebook. Unplug your headphones, mouse, external hard drive, and so on. Then press and hold the Power button until your device shuts down. Wait for one minute, power up your Chromebook and check if the issue is gone.
You can also unplug your router and leave it unplugged while your Chromebook is booting up. Check if you notice any improvements when restarting your Chromebook in offline mode.
Reset Chromebook Hardware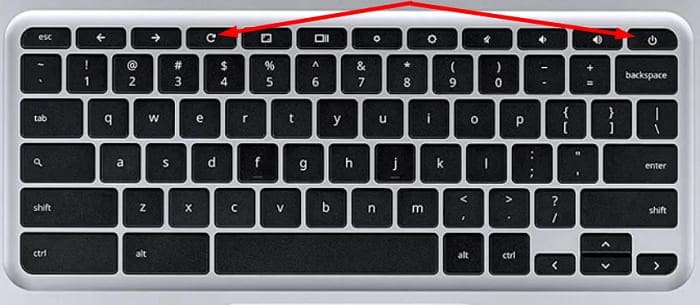 If your device is still applying critical updates, press the Power button until it shuts down. Then wait for one minute. Press and hold the Refresh and Power buttons. Release the Refresh key when your device starts up. Check if your laptop boots up correctly.
Reinstall Chrome OS
Other users managed to solve this problem by reinstalling Chrome OS.
Press and hold the Esc, Refresh, and Power buttons on your keyboard to enter Recovery Mode.
Then release the Power button. Release the Esc and Refresh keys when a message pops up on the screen.
Insert your USB Recovery drive.
Follow the on-screen instructions to reinstall the OS.
Remove the recovery drive when prompted. Your Chromebook should restart automatically.
To create a USB Recovery drive, you need to download the Chrome Recovery app. For more information on creating a USB recovery drive to recover your Chromebook, go to Google's Support page.
Conclusion
If your Chromebook got stuck while installing a critical update, unplug all the peripherals and force restart the device. Additionally, reset your Chromebook hardware. If the problem persists, reinstall Chrome OS with the help of a USB recovery drive.
Did you manage to solve the problem? Let us know in the comments below. Don't forget to share this guide on social media.