Chromebooks are great tools for all sorts of various work purposes, but they can also present their set of challenges – specifically, in regard to their keyboard layouts. Where a standard Windows PC has a caps lock key, the Chromebook just doesn't.
Despite this, it's still perfectly possible to use the caps lock function, and here is how:
The button that replaces the caps lock key you know from other types of computers is the search button – it will have a magnifying glass symbol on it. Press it and the ALT key at the same time to turn caps lock on.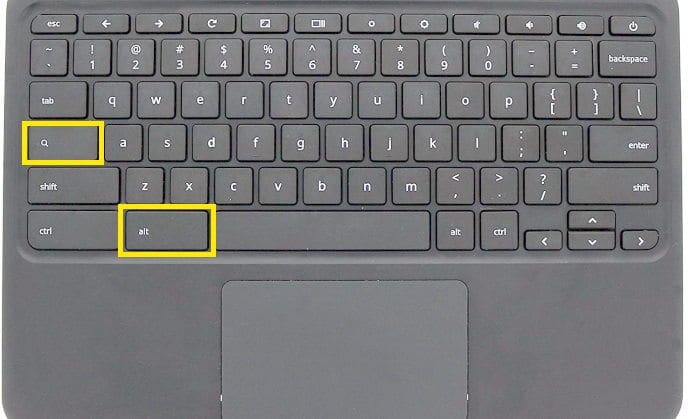 A pop-up notification will let you know that caps lock is now switched on. To switch it back off, you can either press the ALT key and search again, or simply the SHIFT button – either will switch caps lock back off.
Tip: If you want to, you can change the keyboard combination on your Chromebook. Simply go to Settings and then click on Keyboard Settings to be able to rebind the functions of your special keys!