In Windows 11, you'll see a program called SmartScreen. It's there to keep your computer safe. When you use Microsoft Edge, it's automatically enabled to warn you when you enter a site where you could be a victim of phishing or that the site isn't safe. But, if it's something you want to disable, you'll see the steps to do so later on.
What Does SmartScreen Do?
Before you turn it off, it's best to know what it does. If, after finding out what it does and you still want to turn it off, you can continue to the next section. Besides the previously mentioned, SmartScreen will show you a warning message that the site is not safe and will give you the options to continue or to go back. It will do the same thing with the downloads.
SmartScreen has a list that compares the sites you visit. If it's on the list of the dangerous ones, that's when you'll see the warning message. The good news is that you can customize SmartScreen to inspect apps/files that are not recognized.
It goes a little further than that since it can also protect you from apps on the Microsoft Store that aren't ranked very high and that have caused other users issues. But, you might still want to disable it since maybe it's blocking trustworthy apps, which you don't have to deal with if you turn it off. If you still want to disable it, follow these steps.
How to Turn off SmartScreen in Windows 11
The Easiest way:
Since you have more important things to do, here is the fastest way to turn off the SmartScreen feature. You'll need to go into Settings. You can access Settings using your preferred method or press the Windows and I keys.
Once you are in Settings, click on Privacy and Security, followed by Windows Security. Click on the Open Windows Security option at the top, and then click on the App and browser control tab that'll be to your left.
Look for a section called Reputation-based protection. Beneath that section, click on its Settings.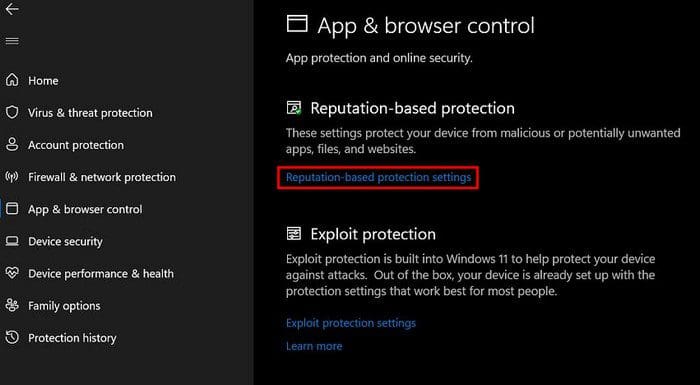 Here you'll see all the different filters you can disable or enable. Look through them and simply toggle them on or off. Make sure to carefully read the description below them to see if that's what you want to turn off. That's all there is to it. You can go back and make any changes by following these steps.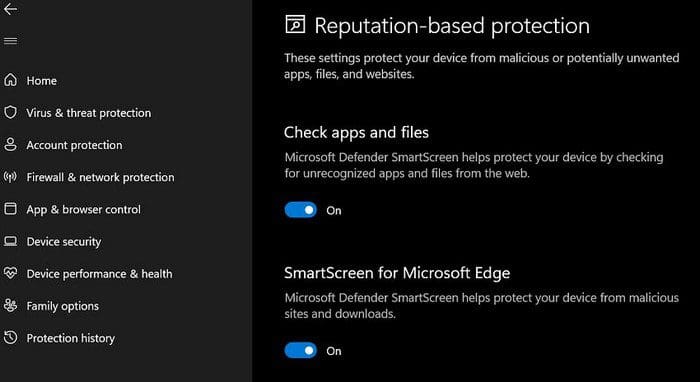 How to Turn On or off SmartScreen Through Internet Properties
Note: If you are running on a newer version of Windows, you might now have the option to do the following steps.
If turning off the Windows Defender SmartScreen is easier by going through the Internet Properties, here are the following steps.
Open Run ( Win + R)
Type Control
Click OK (Control Panel will open)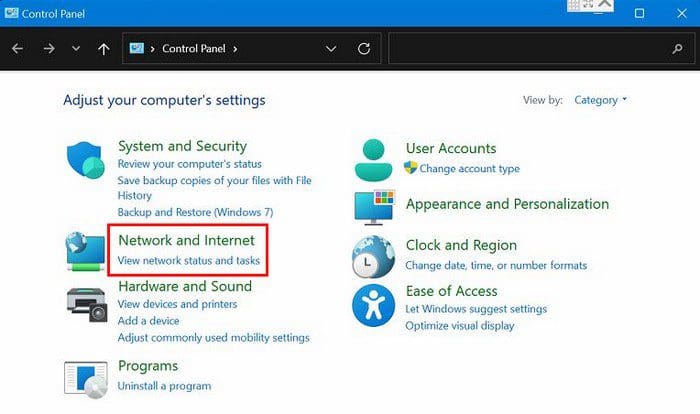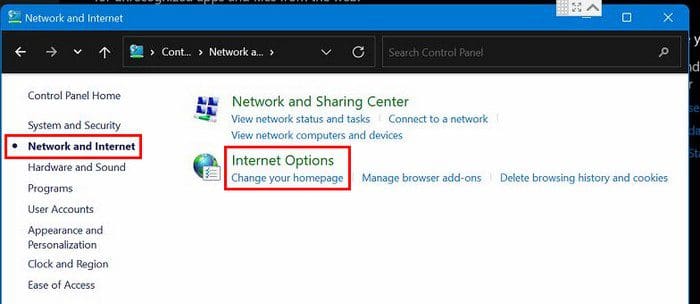 Internet Options
Advanced Tab
Go to the Security Section
Uncheck Enable Windows Defender SmartScreen
Click Apply and then OK
How to Turn Off/on SmartScreen on Edge Browser
You also have the option of turning it off in the Microsoft Edge Browser. You can do this by following these steps. Go to Settings by clicking on the dots at the top right.
Go to Privacy, search, and services (it'll be on your left side). Go to the Security section, where you should find the option to turn off or on the Microsoft Defender SmartScreen option.

Keep in mind that if you turn it on in the future, don't forget to enable the Block potentially unwanted apps option.
Conclusion
The Windows Defender SmartScreen is very useful, but when it starts to block trustworthy apps, it makes you think if it's worth keeping enabled. By following these steps, you can turn it off when you want or back on. You also have the steps to turn off this program on the Edge browser as well. How useful do you think it is? Share your thoughts in the comments below, and don't forget to share the article with others on social media.