It can be frustrating when the Google Assistant stops working for some reason. Most of the time, the problem can be fixed with simple fixes that won't require that you call your tech geek friend.
It's always a good idea to start with the basic fixes. You'd be surprised how many issues can be quickly fixed with the simplest methods.
Does Google Assistant Have the Necessary Permissions?
The Google Assistant can't work properly if it doesn't have the necessary permissions. You can check to see if all the necessary permissions are allowed by going to the Google app. Once the app is open, go to:
Settings
Apps & notifications
See all apps
Google (in the app list)
Permissions
At the bottom of the list, it should say that no permissions are denied.
Restart Your Phone and Check Your Internet Connection
You'd be surprised how many problems a reboot can fix—long-press on the power button and tap on the restart option. Hopefully, the Google Assistant is behaving after this; if not, try the following tips.
It's a scary thought, but the Internet can fail from time to time. Make sure that you have a stable Internet connection. Also, making sure the app is up to date can help. There could be an update with the bug fix you've been waiting for.
Compatibility Issues?
It may sound silly to some, but not all Android devices are compatible with Google Assistant. If your Android device doesn't have the following, that could explain why it's not working.
Your Android device is going to need to have:
A screen resolution of 720 or more
Android 5.0/6.0 with accessible memory of at least 1GB or 1.5GB
The Google app needs to be (at least) the 6.13 version.
Google Play Services must be up and running.
Android devices must be in a supported language.
Retrain the Assistant to Recognize Your Voice
If you're sure that the OK Google command is on, you can try retraining the Assistant to recognize your voice. You can do this by opening the Google app and tapping on the three dots (More) and going to Settings, followed by the Voice option.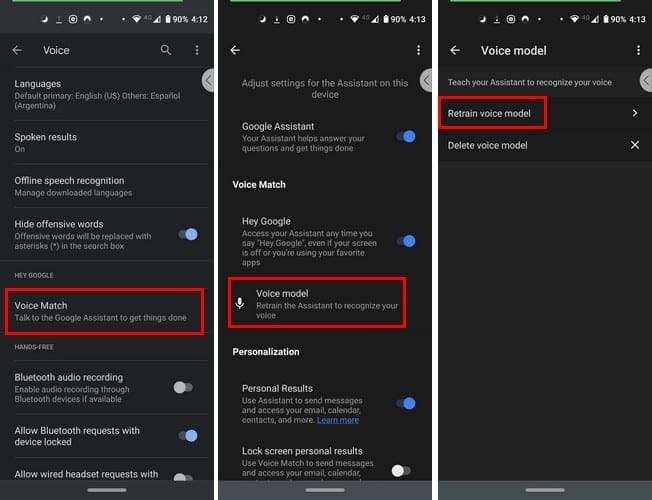 Now go to Voice Match > Voice Model > Retrain voice model. The app will have you repeat phrases such as Hi and Hey Google. The process shouldn't take more than a few minutes. As long as you're in the Voice option, you can hey to see if the Hey Google option is enabled. If it's not, tap on the grey button, so it turns blue.
Erase Additional Voice Assistants
Sometimes voice assistants don't get along. If you have more than one, that could be the cause of the issue. Check to see if you have any other voice assistant apps on your Android device by going to: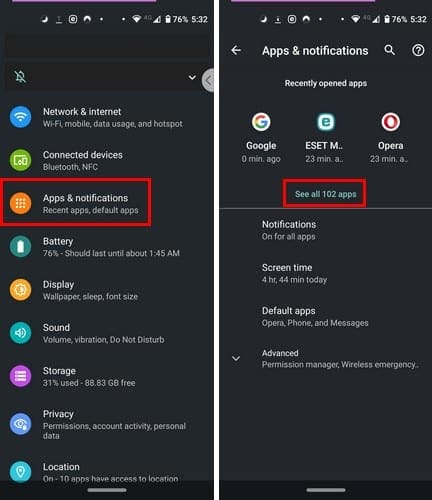 Settings
Apps & notifications
See all X apps
Swipe through your apps and see if you have a voice assistant, you forgot you had. If you find one, tap on it and get rid of it or disable it for now.
Erase Google App Cache
Sometimes a clean start is all you need to get things going again. To erase the app's cache and users data, go to: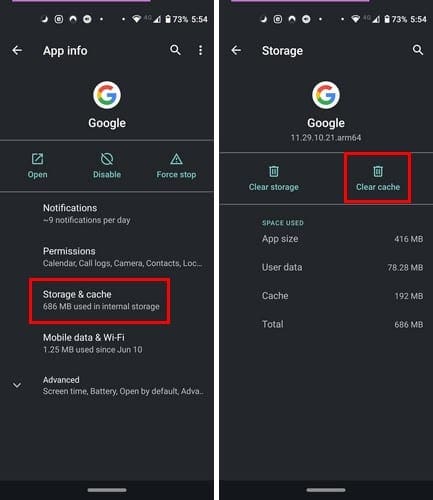 Settings
Apps & notifications
Google App
Storage
Clear Data
Conclusion
No app is perfect, no matter how popular it is. So, the next time it starts acting up, you have a few methods up your sleeve. How often does the app stop working on your device?