Account connections are a part of Twitch that allows a range of bonuses, both on Twitch and on other platforms. The connections are integrations with other services through commercial deals with other companies. Some of the benefits you can get on Twitch include a free subscription and shared stats and details. Some of the benefits you can get on other platforms include automatic links to your live streams and in-game items.
By default, your Twitch account has no connections to any third party services. The process to create a connection to an external account isn't necessarily the easiest to find and certainly isn't something you could enable by accident. Over multiple years, however, you may forget if you've connected your account to a service. You may also have let a friend link to your account to get a reward that you didn't mind giving away.
You may want to review your account connections to double-check what account connections you have made if any. To review your account connections, you need to go into your account settings. To do so, click on your profile picture in the top-right corner, then click "Settings".
Once in the settings, switch to the "Connections" tab. The "Recommended Connections" section includes a number of core connections that Twitch recommends. If these connections are not active, the button on the right should say "Connect". The connections are active if the button instead says "Disconnect". The description underneath each entry gives an overview of the data that will be transferred but generally doesn't detail the specific benefits of the connection.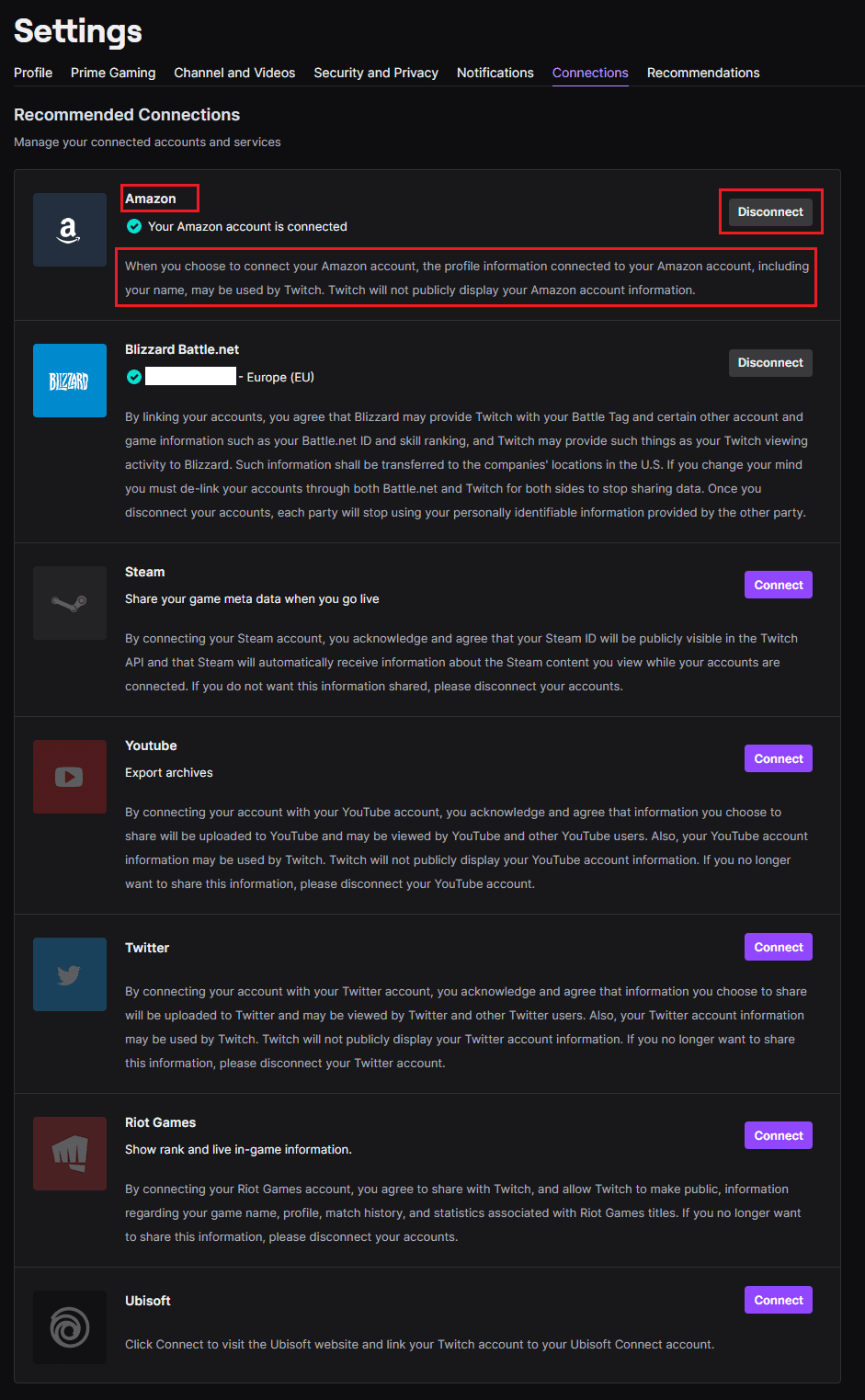 In the "Extensions Connections" settings, you can see any extensions that you have shared your Twitch username with. The "Other Connections" section is used to list any other apps that have been granted permission to access your Twitch account. Here you can see what connections you have, when they were made, and can click "Disconnect" to break the connection.