Google's Pixel 5 is one of the most intriguing devices of the year, especially considering what the company's smartphone lineup is comprised of. The Pixel 4a was originally supposed to launch at Google I/O in May, but that was postponed, pushing the 4a's launch back until August. Then, we saw rumors and leaks about the Pixel 4a 5G, but this actually could have been the Pixel 5 XL.
All of this culminated in the launch of the Pixel 5, which marked a bit of a step back for Google. Instead of including the top-end specs found in other Android flagships, Google opted to go the mid-range route. Powered by the Snapdragon 765G chipset and coupled with 8GB of RAM, Google took this time to focus more on other features of its handset.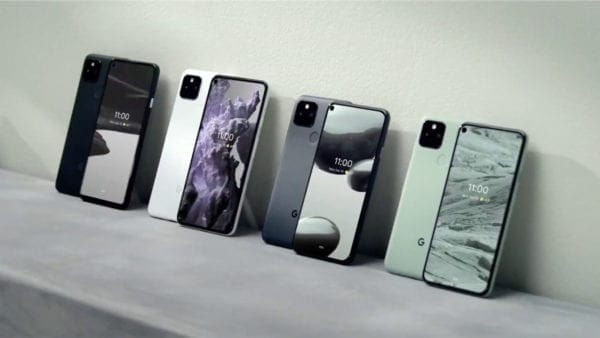 That includes improved battery life, which was sorely needed after the abysmal battery life provided by the Pixel 4 and 4 XL from 2019. We also see an all-new design with a unique aluminum coated body, with a cutout for wireless charging. Plus, the same camera sensor from the aforementioned Pixel 4 and 4 XL has returned, providing some of the best pictures you can take on a smartphone.
But with Google taking this time to focus on fine-tuning its flagship and listening to the needs of its users, the Pixel 5 also took something away. While the Pixel 4a and 4a 5G feature a 3.5mm headphone jack, the Pixel 5 does not. This is a head-scratching decision, especially when you consider that the 4a 5G could have been launched as the Pixel 5 XL.
The best way to listen to music with the Pixel 5
Since the Pixel 5 is without a built-in 3.5mm headphone jack, you are left to a few different options. Notably, you'll want to start venturing down the path of Bluetooth headphones, but you can also still make use of those traditional wired cans you have laying around.
Google finally got rid of the wires with the latest iteration of the Google Pixel Buds. These truly wireless earbuds are comfortable to wear, have a fun eggshell-looking case, and feature touch-sensitive pads for interacting. As one would expect, you are also greeted with Google Assistant, as it can read back your notifications, perform actions, and much more.
Samsung already has been venturing in the wireless headphone space for a few years, but has changed things up with the Galaxy Buds Live. These bean-shaped headphones are designed to fit in everyone's ear with ease, while providing Active Noise Cancellation. The combination of the built-in air vents with the 12mm speakers and Bass Duct are designed to provide a full sound, while ensuring you can still be aware of your surroundings.
The final option is for those who already have some wired headphones and just want to use those. For the past few years, Google has offered a USB-C to 3.5mm headphone jack adapter, including one in the box on the Pixel 3. However, you won't find one in the box with the Pixel 5. But since this is only around $10, it's worth grabbing one and keeping it with you.