Ever heard of Skype? If Skype lets you talk and chat with others, Discord lets you do the same thing while playing online games at the same time. It runs on multiple platforms including PC, smartphones, even web browsers (without installation).
Discord has been the number one choice of gamers for some time until now. It offers low-latency voice chats and flexibility to manage followers easily. In many cases, streamers prefer Discord over the basic chat window of popular live-streaming platforms like Twitch.
However, there's no such thing as a perfect app. Just like any online app, sometimes, you may experience connection issues when trying to connect to the Discord voice server. It can be caused by an ISP issue, device issue, or the Discord itself.
Your ISP may be the problem
When you're facing a connection problem, you may be the victim of what commonly called "ISP throttling". ISP throttling happens when your ISP deliberately slowing your traffic down when you do certain online activities (i.e. large-file downloads, streams, torrents,  etc). They do this to ensure an average and positive experience for all of their users—considering limited bandwidth that they have.
There's also the issue of inefficient ISP routing. Your ISP will not always pick the most efficient route available. They may put you in the lower priority route depending on your activity. Longer route means longer travel.
The right VPN can help you increase connection speed
To make sure this doesn't happen to you, you need a VPN that increase your internet speed. By having the right VPN, not only you can protect your sensitive information from hackers, but you also literally hide your traffic so that ISP can't see your action. If they can't see you, they can't throttle your connection speed, which means, you'll experience increased internet speeds.
The right VPN can also break the inefficiency by hiding where your traffic's 'from and to' so ISP won't send you to a 'bad' route, resulting in sped up connection.
Be careful though, most VPNs can potentially decrease your internet speed instead, if none of the cases above apply to you. Opting for a free VPN isn't a good choice either since overcrowding and the lack of funds to optimize their servers can drag your speed connection down.
You don't need to worry though. Some decent VPN providers offer a money-back guarantee procedure so that you can try their service firsthand before fully pay. So, which VPN to choose? Here's a list of some VPNs worth trying.
1.      ExpressVPN
Just like its name, Express VPN will give you a very decent and stable speed that is absolutely needed if you want to share messages between your teammate in a massive and chaotic multiplayer session. With over 160 server locations all over the world, delay or lag will be the least of your worry.
ExpressVPN also allocates unlimited bandwidth for its users that can contain up to five devices simultaneously. Not only ExpressVPN protects you from possible data leaks, but it also speeds up your stream or download activity.
Click here to try ExpressVPN with a 30 days money-back guarantee
2.      NordVPN
Many people consider NordVPN as the best VPN on the market for its all-round package. Not only does it prevent ISP throttling and inefficient routing, NordVPN further uses a bunch of safety protocols to keep you hidden and secure from any hackers and cheaters.
You will be connected to one of their 5700 servers, ensuring bypass of geo-blocking on Discord.
Click here to try NordVPN with a 30 days money-back guarantee
3.      Speedify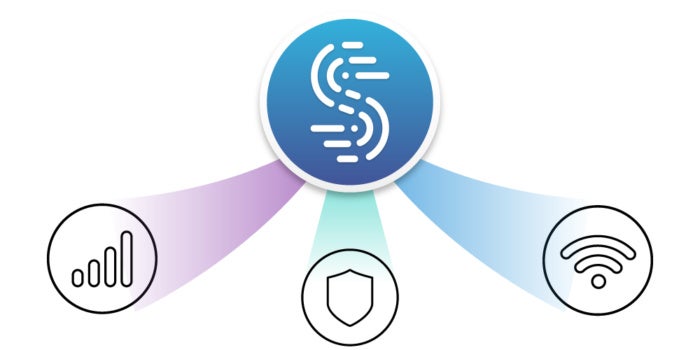 If you don't want to spend your cash just yet, Speedify is a great alternative. Speedify is a mobile VPN that will secure your online data and deliver a reliable and fast internet by combining multiple connections. Speedify works best at preventing ISP throttling—you'll be able to use all your available bandwidth without your ISP narrowing it down.
Just like any VPN, it secures your data connection and hides IP addresses.