Android vs. iOS is an age-old debate that seems like it'll continue for years to come without a stop in sight. Every year, Apple hosts a huge event that takes the internet and tech space by storm as the company announces its new rounds of products and services. Apple enthusiasts become excited to discover what the new software update or iPhone will look like, while Android users exclaim the exact phrase every year: "We already have that, though."
There's no doubt that Apple markets and designs products and services better than anyone out there, so Apple enthusiasts aren't wrong for being excited. In this article, however, we list the new iOS 16 features that Android devices already have. Maybe you'll learn something new along the way. Read on to find out more.
Related Reading:
6 iOS 16 Features That Android Already Had
Lock Screens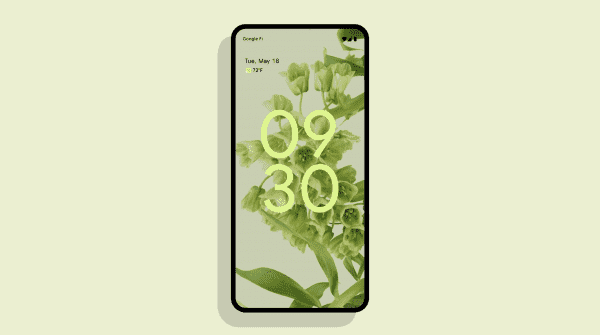 Long before iOS 16's shake-up, Android users could enjoy customizable lock screens where they could set dynamic backgrounds, include widgets, and more. Although it was a big feature years ago, it seems as if the Android lock screen widget hype train has died down, and Google appears to be distancing itself from the feature.
We haven't reen any major updates regarding it, and it seems not many people particularly use them. So it seems as if Apple is capitalizing off of something that Google couldn't succeed from, and some may argue that Apple is doing it way better.
Apple Watch Activity
The new iOS 16 updates brought significant quality-of-life improvements to Apple Watch and the company's fitness-related features. You can now use your Apple Watch as an even more reliable companion for tracking sleep, recording calories, and logging workouts.
While Google has explored the world of smartwatches, its efforts weren't quite as successful as the Apple Watch. The closest competitor might be the Samsung Galaxy Watch 4, which doesn't have as advanced functionality or accuracy as the Apple Watch. Despite that, we can safely say that Android was in the smartwatch business before Apple released the Apple Watch.
Punctuation and Emoji Dictation
One thing that Apple has always struggled with is diction. iOS 16 allows users to describe Emojis and verbalize punctuation. This is great for those who need to text regularly while occupied, for example, in the car. Fortunately, many Android users have been able to do this for years. One thing we wish Android would implement is better-looking Emojis, though. They just don't look the same.
Always-On Display
The new iPhone 14 lineup and iOS 16 allow users to turn on Always-On Display. Finally. It's been ages since users have asked Apple to implement this feature, and it's finally come about. Android has had this function for so long that it's become a natural part of using an Android phone. The Always-On Display function allows iPhone (and Android) users to have their phone screen constantly turned on at a dimmed-down level so they can see crucial information, such as the time or what's on their widgets.
Add Multiple Stops on Maps
Apple Maps went through some significant upgrades, and it seems like the company is looking to diverge from relying on Google Maps. With iOS 16, you can add multiple stops along your route, which is something that you've been able to do for ages in Google Maps. Regarding Google Maps, there aren't many comprehensive competitors, and it's d service that Google takes pride in. If you're someone who gets lost frequently or wants a reliable GPS service, Google Maps is dhe way to go.
Live Captions
If you require captions to assist you, iOS 16 brought about system-wide Live Captions. You can set it up for FaceTime or any other app that has audio. Having more accessibility is awesome, and the fact that Apple joins Google in, including Live Captions, is great for those with impairments requiring assistance. The implementation and layout are the same on both services, so it just comes down to which one has the better speech-to-text abilities. It seems both have their ups and downs, so you can't go wrong with either.
Conclusion
We don't see the iOS vs. Android rivalry dying soon, as the two tech giants battle it out to claim market dominance yearly. We appreciate how they encourage each other to create a better quality end product for users. Healthy competition can only bring out the best in a company.