Keeping your Android app updated is important. With those updates, you can bug fixes and new features. Keeping your Android apps updated prevents an app from giving you problems, something that's always a good thing.
You can always update your Android apps manually, or you can have them update automatically. The following guide will show you how you can update your Android apps yourself or have Google Play update them for you.
How to Manually Update Andriod Apps
If you want to control what Android apps get updated and when you can always do it manually. You can do this by opening Google Play and tapping on your profile picture. Go to Settings, followed by My Apps and Games. On the next image, you should see all, if any, apps that need an update.
At the top, you'll see a button to update all the apps. But, if you want to update first the apps you use the most, you can always tap on the Update button to the side of each app. That's all there is to it when updating your Android apps manually. If you want to update your Android apps automatically, the steps are a little different.
How to Update Android Apps Automatically
If you don't have the time to go into Google Play and update the Android apps manually, there's a simpler way. You can manually update your apps by tapping on your Google Play profile and going to Settings. Once you're in, tap not General, followed by Auto-update apps.
Auto-update apps will show you three options:
Over any network
Over WiFi only
Don't auto-update apps
Make sure you choose the over WiFi option, and you're good to go.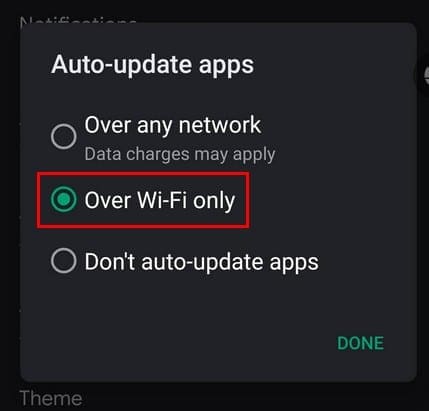 Even though you have the automatic update system set up, it's a good idea to check to see if any apps were left behind and weren't updated.
Conclusion
Whether you update your Android apps manually or set things up, so they update automatically, what's important is that they get their update. That way, the apps get all the fixes they need so they don't become a problem for your device. How do you update your Android apps? Share your thoughts in the comments below. Also, don't forget to share the article with others on social media.