One of the great things about Steam is that you can almost always download your games at the full speed of your internet. If you've got high-speed internet, then you can generally let Steam download your games as fast as it can and still be able to use your internet for other things at the same time. If your internet is relatively slow, however, your experience generally isn't so great.
With slow internet, Steam still generally downloads as fast as it can, but this doesn't leave any download speed for anything else. For example, if you want to stream some video while you're waiting for your game to download, you may not be able to as Steam is using all of your internet speed.
The answer to this issue is to apply a limit to Steam's download speed. You can throttle Steam's download speeds from within Steam's settings.
To open Steam's settings, click on "Steam" in the top-left corner of the main Steam window, then click "Settings" in the drop-down menu.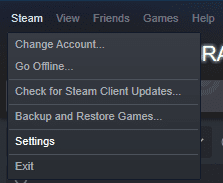 Once, in the settings, switch to the "Downloads" tab. To apply a download throttle, click on the drop-down box labelled "Limit bandwidth to". You can select from a range of values between 128Kbps and 200Mbps.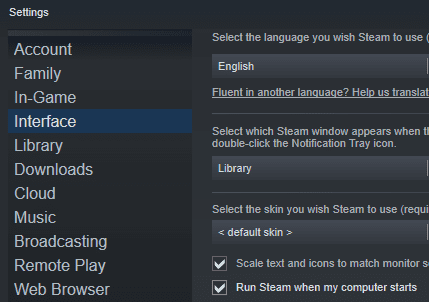 If you're trying to use your internet in the background while downloading games, you can throttle Steam's download speed through this method. Obviously throttling Steam's download speed will increase the time it will take for your game to finish downloading, but to make up for it you will be able to use your internet while you wait.