Knowing the speed limit of the area you're in is very important. If you're not careful, you could be seeing some nice flashing lights behind you indicating that you have to pull over. It's a good thing that Google Maps got you covered and has a feature that shows you the speed limit of the area you're in.
The feature is easy to turn on, but it may not be available in your Google Maps settings yet. If it's not, you can check from time to time to see if it's there and when you see it, follow these steps to turn it on. Here's how you can show the speed limit when using Google Maps.
Google Maps: See the Speed Limit
There are times when the last thing you have time for is to check what the speed limit is in an area. Sometimes the speed limit is clearly shown, but it's not in other areas. So, it's always a good idea to have this feature enabled, just in case. You can turn on the speed limit feature but opening Google Maps and then tapping on your profile picture and going to Settings.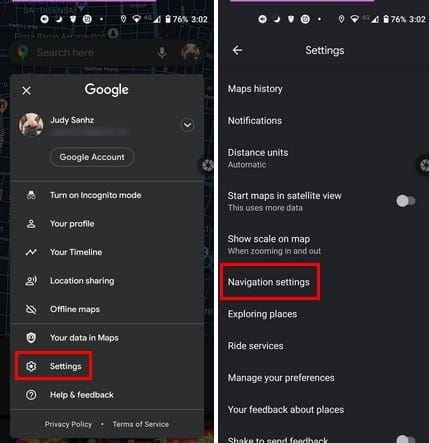 Once you're in navigation settings, you'll see various options when it comes to customizing Google Maps for you. But first, let's see where you can enable the speed limit features. Under driving options, the Speed Limits option will be below the Remember monthly driving stats. If you don't see it there, then that means that it's not available in your area just yet.
As long as you're there, you can make other changes as well. You can adjust the guidance volume and change the language as well. Other options include Play voice over Bluetooth, Play voice during phone calls, Play audio cues, and Playtest sound. This last option will let you hear what the driving indications will sound like. If you're not happy with what you hear, you can still make more changes.
Also, if there are certain things you want to avoid, such as highways, tolls, or ferries, there are options you can toggle on or off.
Conclusion
All speed limits should be labeled, but maybe they're not labeled as often as they should. Maybe in the area, you're in, there's just no sign, and instead of risking getting a ticket, it's best to have these features enabled if it's in you're Google Maps option. Were you able to find the speed limit option in your Google Maps option? Let me know in the comments below.