Don't know how to find hidden apps on Android? Find out the best methods of finding Android hidden apps.
We live in a world where it's impossible to keep pace with the advancement in the fields of science and technology. While most technological innovations are positive, some of them also have a negative impact on your lives.
No matter how much you want to trust your children, there should always be some parental skepticism present in you. Allowing your kids to enjoy unlimited freedom can cause them harm and have a long-term effect on their future life.
Just remember your teenage years and how you enjoyed being rebellious. Time has become more dangerous, and with smartphones, danger can be just a tap away from your kids. If your child has an Android smartphone, they can even use some apps you wouldn't approve of and hide them from you.
This technique has become popular among users who want to hide their online activity, explicit images, dating apps, betting apps, and even games with violence and inappropriate content. To tackle such parenting challenges, you need to know how to find hidden apps on Android.
Once you learn the methods of finding hidden apps, you'll know whether your kid is up to something suspicious or inappropriate. Hidden apps can tell a lot about the users, and as a parent, you've got to right to know about their hidden activities.
Method 1: Use Android Phone Settings
If you're wondering where to start looking for hidden apps on an Android phone, the answer is the Settings of your phone. Through this option, you can easily find out the list of all the apps installed on a device, even if some apps are hidden and not visible on the app drawer. To check, follow these steps on your Android phone:
Go to the Android Settings app.
Select Apps.
Tap on the See all X apps option.
All the apps installed on this phone will be listed here.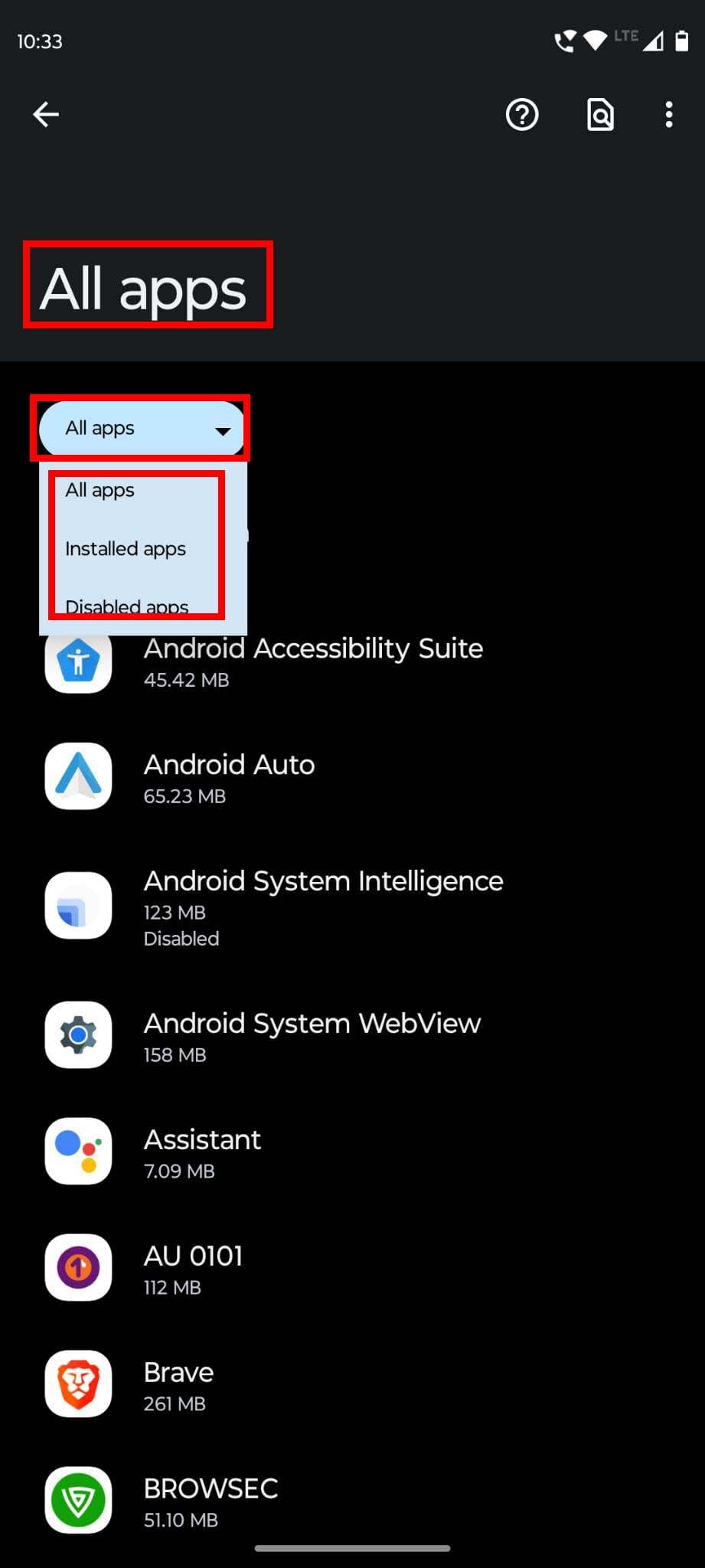 You can also check out the disabled apps by selecting Disabled apps from the blue drop-down list button on top.
If you find any app to be suspicious and want to know what it really does, tap on it.
Select App details to go to the Google Play Store page of that app. There, you'll get the necessary information about the app.
We all are familiar with the File Manager of Android phones. Don't be surprised if I tell you that it can also help you find hidden apps on Android. To find hidden apps, you can go through these steps:
Open the Android app drawer.
Tap on File Manager or the Files app to open that.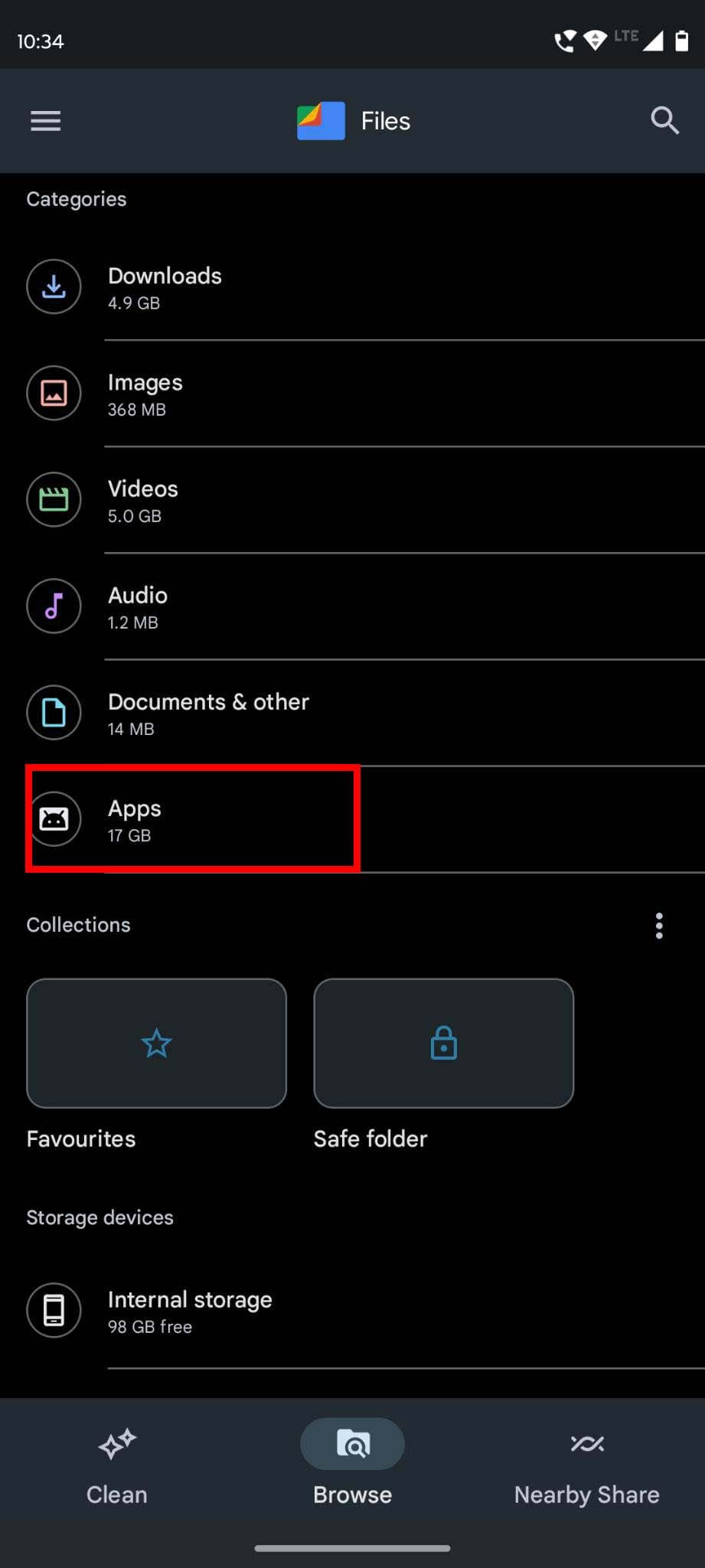 Choose Apps to open the list of all apps.
There should also be a category for APKs. You can check that to find apps installed from possibly unreliable sources.
From here, you can check out the app information and even uninstall apps.
If you wish to see the system apps supporting the basic functions of your device in the File Manager, you might need to get disappointed. This app doesn't always show integrated system apps. Hence, this method is suitable only for those who want to find hidden apps that the user has downloaded or the manufacturer has installed.
If you don't like the default File Manager app of your phone, you can always download similar apps from Play Store.
Some file manager apps come with the Safe folder option. Here, users can securely store files because it needs a PIN or pattern to unlock that folder. You can also check that folder to find out any suspicious apps that the device owner is trying to hide.
If you swipe up on the Android home screen, you get the app drawer. It's the place where all downloaded and some system apps are stored. Now, users can create folders and store multiple apps together in the app drawer.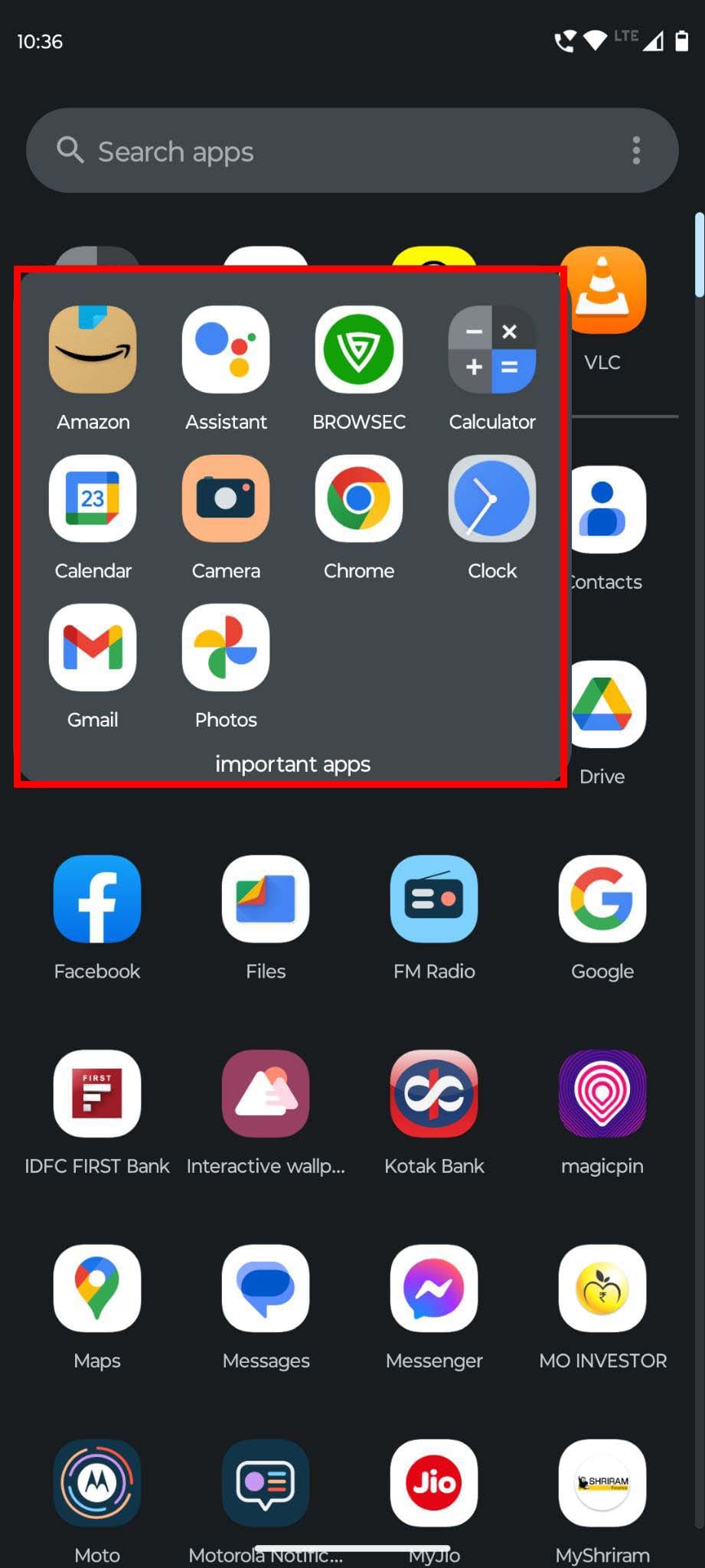 When you want to find hidden apps on Android, make sure to open each folder and check the apps inside it. Unless you open the folders individually, you won't be able to find out which apps are clubbed here.
Here is another quick solution for people who want to know how to find hidden apps on Android. If you don't have much time to check a phone, this is an effective method.
In your Apps menu, there is a category for Special app access or something similar. It separates the apps on the basis of privileges. Here, you can easily access the type of apps you're looking for. Here is the step-by-step guide for you:
Navigate to Settings, and tap on Apps.
Scroll down to select Special app access.
Tap on any type of apps, such as Premium SMS access, Wi-Fi control, Unrestricted data, and Install unknown apps.
Depending on your selection, you'll see a list of app that falls under that category.
Method 5: Learn to Check Tricky Apps
Besides knowing different ways to find hidden apps, you also need to learn how Android users can store secret files and components in their phones. With the increase in awareness among parents and partners, new techniques have emerged for hiding private photos, documents, and personal information.
A popular example is Calculator Photo Vault. As the name suggests, this app lets your store photos under the cover of a calculator app. It might look like an innocent calculator app from its icon and name, but it can keep pictures, videos, and files hidden with a deceptive label and password system.
A number of such trick apps are available nowadays. Unless you're aware of these, applying all these methods won't work. As you can see, knowledge about such types of apps is important to locate suspicious apps on Android.
Also, use common sense to use hidden apps. Since every Android phone comes with a calculator app by default, why would someone need another calculator app? Stay vigilant and ask yourself the right questions to find trick apps.
Conclusion
We live in a world of uncertainty where things are changing rapidly. Hackers, scammers, and frauds are everywhere, looking for a chance to harm you in different ways.
Smartphones, being the heart of our everyday communication and interaction, can often reveal the secrets of their owner's life.
Whether you're a skeptical parent of a pre-teen or teenager or someone whose partner has been behaving suspiciously in recent times, knowing how to find hidden apps on Android is crucial.
If you think this blog offers some useful information, do share it with your family and friends. Don't forget to share your experience with your loved ones hiding certain apps on their phones in the comments.