Error code 201 may occasionally prevent you from streaming video content from YouTube TV. The error affects PCs, mobile devices as well as smart TVs and often occurs out of nowhere. If restarting your device didn't work and you're still experiencing the same error, try the troubleshooting tips below.
How Do I Fix YouTube Error Code 201?
Check Your Date and Time Settings
Many users got rid of error 201 by resetting their date and time settings. Let your device set your date and time settings automatically and check the results.
If you're on Windows 10, go to Settings → Time and Language → and let your machine set the time settings automatically.
If you're on Android, navigate to Settings → System and Updates → Date and time → and allow your terminal to Set time automatically.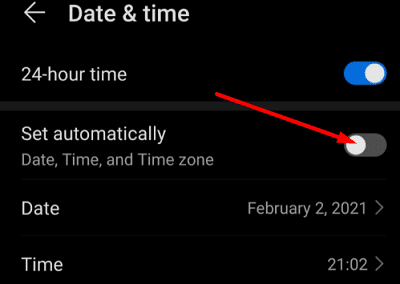 On your smart TV, go to Settings → System → Date and time → Automatic date and time → and set the option to On.
Check Your Internet Connection
An unstable Internet connection or not enough bandwidth may also trigger error code 201. Restart your router and use a cable connection if that's possible, given your current configuration. Additionally, if other devices use the same connection, temporarily disconnect them and check if you notice any improvements.
If your Internet speed is under 3 Mbps, YouTube may load slowly, rebuffer or throw various error codes on the screen, such as error 201. You can also log out of your YouTube account and then log back in to refresh the connection to YouTube's servers.
Allow YouTube TV to Access Your Location
Some users managed to solve this problem by allowing YouTube TV to access their location services. Use this solution on Windows 10 and Android.
On PC, go to YT  Settings, go to Privacy and security, and select Site settings. Click on Location and change your location settings to let YT use your location services.
On Android, navigate to Settings, and select Apps and Notifications.
Select YouTube TV in your list of apps, go to Permissions, and select Location to view and edit your current settings.
Check Your Browser Settings (PC)
If you're a PC user, make sure your browser is not the culprit. Check if there's a newer browser version available and install it on your machine. Click on your browser menu, select Help and then click on About (insert browser name) to check for updates.
Then, go to History, click Clear your browser history and check the cache and cookies from the last four weeks.
Additionally, go to Settings, select Cookies, and other site data, and click on See all cookies and site data. Type in "youtube" in the search bar, and click on the Remove All Shown button to clear all YouTube-related cache and cookies.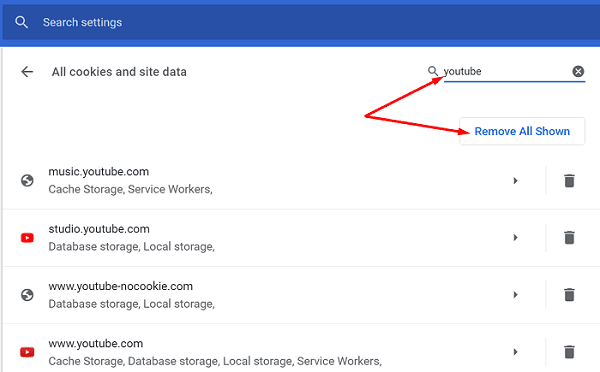 Update or Reinstall YouTube App
To fix this error on a mobile terminal or smart TV, check for updates and install the latest YouTube app version. On Android, go to the Google Play Store app, enter "youtube" and hit the Update button.
On your smart TV, go to the Apps section, select All Apps, and select YouTube. Update the app, restart your smart TV, relaunch YouTube and check if error code 201 is gone.
If this stubborn error refuses to go away, uninstall YouTube, restart your device, and reinstall the app.
Conclusion
YouTube error code 201 usually indicates your device's date and time settings are incorrect. Edit the settings to allow your device to set the date and time automatically. Then check your Internet connection and let YouTube access your location services. If you're using the stand-alone app, check for updates, or reinstall the app. Are you still experiencing error code 201? Let us know in the comments below.