If PowerPoint is unable to convert and export videos, this guide brings you four solutions to quickly solve the problem.
Feel free to use this troubleshooting guide if the issue occurs with a specific presentation or with all of your presentations.
How to Fix PowerPoint Not Exporting Videos
Quick Fixes:
Try converting your presentation into a video using a different computer.
Update Office to make sure you're running the latest PowerPoint version.
It is worth mentioning that PowerPoint 2016 for Mac doesn't support saving your presentations in a video format. So there's nothing to troubleshoot. The video format saving feature on Mac is supported on PowerPoint 2011, 2019, and the Microsoft 365 subscription.
And now, let's dive into fixing the problem.
1. Optimize and compress media
There are two useful media options in the File menu that may fix this problem for you. To use them, go to the File menu and click on Optimize Media Compatibility, and then Compress Media.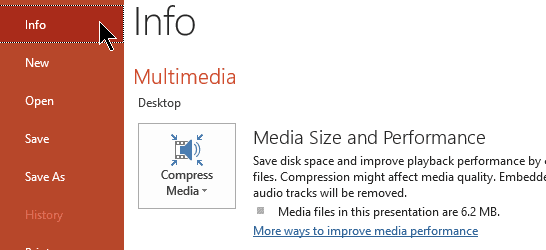 Keep in mind that compressing the media file may trim extraneous audio affecting the overall audio quality. Check if you can export videos after having optimized the media file.
2. Repair Office
Repairing Office helps you to fix any PowerPoint file corruption problems that might break certain features of the program.
Open the Control Panel, go to Programs and then click on Uninstall a program
Select Office or Microsoft 365, and click on the Change button
Select Quick Repair to quickly scan and repair broken Office files
Check if you can export PowerPoint videos. If the issue persists, launch the Online Repair option.
3. Disable background programs
If other programs running in the background are causing conflicts with PowerPoint blocking the video export feature, you can fix the problem by disabling all of these programs and processes. This includes your antivirus as well.
If you're running Windows 10, open the Task Manager and right-click on all the active programs that you're not using. Click on End task to close them.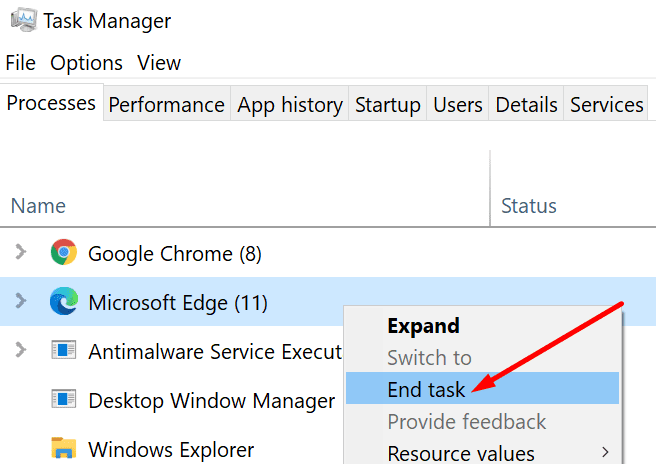 After you disabled all the extraneous programs, try exporting your PowerPoint video again.
4. Disable your add-ins
To rule out further conflicts, you need to disable your add-ins and check if the video export option is fully functional afterwards.
Launch PowerPoint in Safe Mode by holding the CTRL key and double-clicking on the PowerPoint app
Try exporting videos to see if you experience the same issue in Safe Mode
If you did not encounter any problems, go to the File menu, select Options, and then click Add-Ins
Select COM Add-ins → click Go
Disable all the add-ins, and restart PowerPoint.
Alternatively, if you still can't save your PowerPoint presentations as videos, you can install a screen recorder to get the job done.